As the mega-stables grow, Minervini sticks with corner store model
The big New South Wales stables are hard to compete with but Mark Minervini has found his niche after a seachange to Newcastle.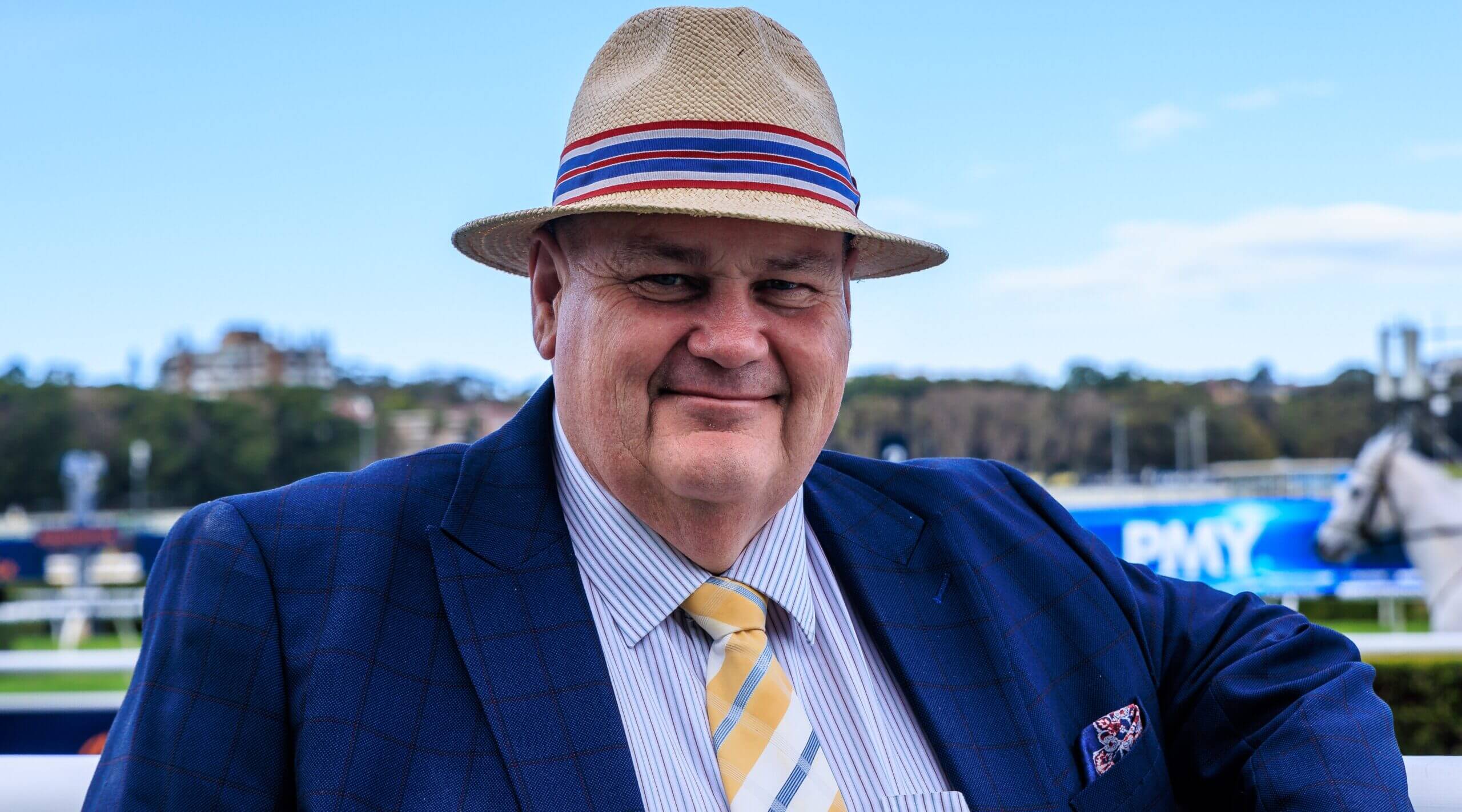 Trainer Mark Minervini spoke to Asian Racing Report at Randwick. (Photo by Grant Courtney)
Mark Minervini has a refreshing perspective when it comes to his stable matching up against the relative corporate might of the mega stables of Waller, Waterhouse and Maher.  
"My first job was at a little independent supermarket in Adelaide when I was 14," he tells the Report between races at Randwick. 
"We had Coles down one end of the street, and Woolies down the other. They were closing in but my boss always used to drum it into us; they can beat us on price, they can beat us on volume, but they can't beat us on service; that is our niche. 
"When that old lady comes in every morning, find out her name, say hello to her every morning and give her a little bit of love and attention. They won't get it at the bigger stores."
In the vertically integrated Racing NSW world of bigger, better and stronger – amid the attention-grabbing prizemoney announcements, pop-up races and promised quick returns on pricey yearlings – small cottage stables like Minervini's are feeling the squeeze.  Those stables getting by on a relative handful of affordable yearlings or tried cast-offs from those mega stables, training for mum and dad owners and knockabout Newcastle tradies with a tax return to spare. But they are going the way of the suburban corner store.
The trainers Minervini is competing with have a corporate structure, investors and business managers. The trainers – many of them in partnership – are sometimes even employees, rather than the boss. Stabling is moving away from metropolitan tracks and their historic, rustic barns and old, shade-providing trees – the commercial lure of real estate too great to resist for clubs – and into cheaper purpose-built complexes, all concrete, fluorescent lights and metal. 
It is just too big an industry to be a one-man band anymore.
"It is almost like corporations and the trainers are the figurehead," he says. "They have massive resources and what seems like unlimited budgets, so how do you compete? The trainer isn't running the business, they are on a wage, and I think there is going to be more and more of that. It is just too big an industry to be a one-man band anymore."  
Not that Minervini is complaining about his lot – a born-and-bred South Australian, at 55 he pressed the escape hatch on training in Adelaide after seeing an industry strangled by government over-regulation into terminal decline.