'A great opportunity, professionally and personally' – Hugh Bowman is back and open-minded about his future
Star jockey Hugh Bowman says the absence of Joao Moreira and the shifting sands of the Hong Kong jockey ranks make the timing right for a return.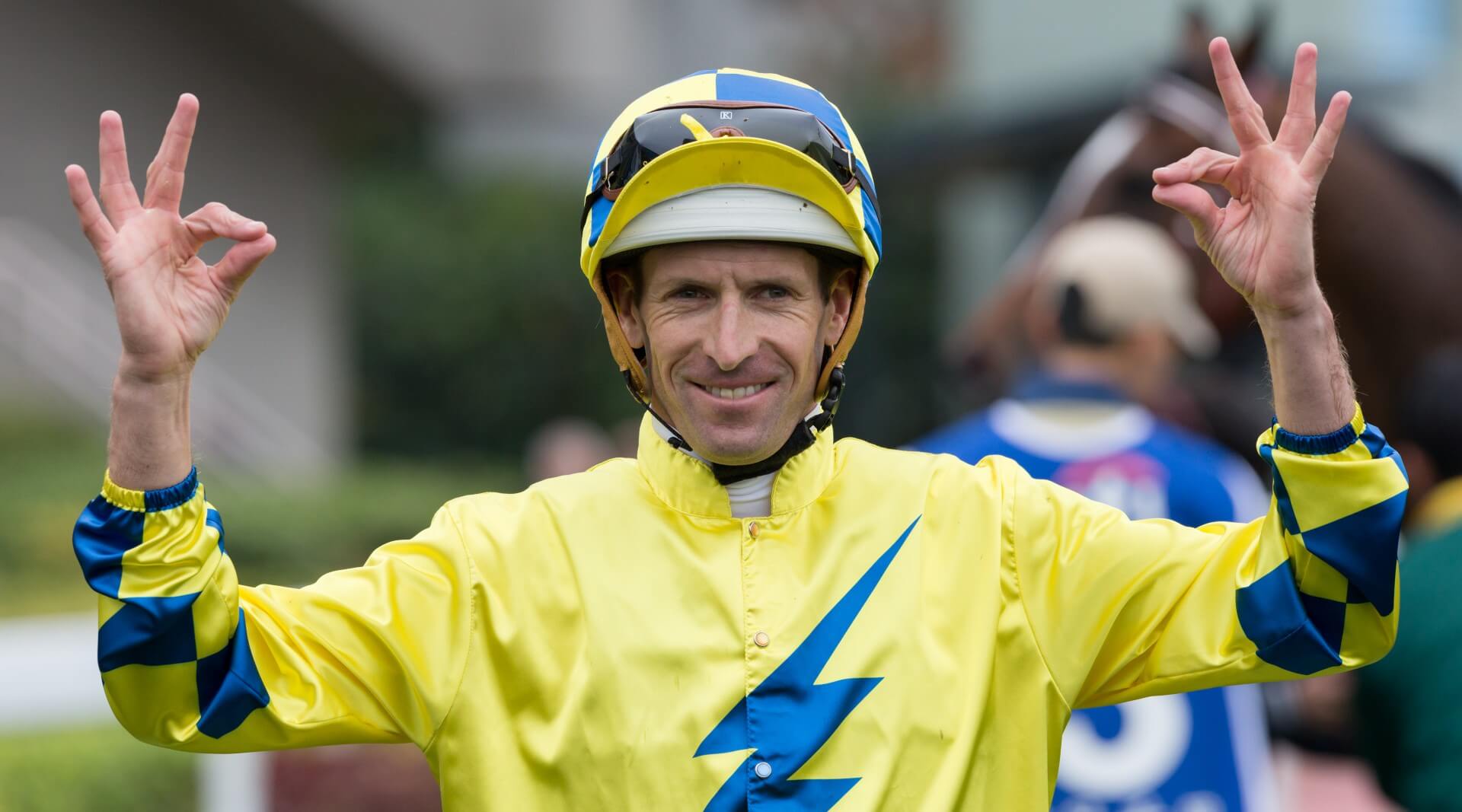 Jockey Hugh Bowman celebrates after winning the 2017 Citi Hong Kong Gold Cup on Werther. (Photo: Lo Chun Kit/Getty Images)
The last time Hugh Bowman rode in Hong Kong on a three-month licence it was 2014 and he was just another star on a jockey roster that featured names like Douglas Whyte, Brett Prebble and a first year phenomenon named Joao Moreira.
Bowman, then 33, had yet to even ride a horse named Winx, a champion mare that would occupy much of his attention for the next four years while she compiled a remarkable 33-race winning sequence.
Times have changed; on the racing front, Winx has long retired and the Hong Kong Jockey Club roster has undergone a huge shift, most notably this season when a hip injury sidelined four-time champion Joao Moreira.
On a personal note, Hugh, now 42, and his wife Christine are parents to two girls, Bambi (9) and Paige (7), and are keen for 'a change in scenery'.
"It is a great opportunity, professionally and personally," Bowman told Asian Racing Report.
In regards to Moreira's absence Bowman said, "I think there is an opportunity there," although he isn't expecting the five-time champion Zac Purton to be giving up his spot on the throne anytime soon, "Zac has been talking about retirement for a long time now … I am not counting on that."
"Bottom line is that I enjoy riding in Hong Kong, and I have had a lot of success there," Bowman said. "When Christine and I were there for three months, we really enjoyed our time."