'A gentle giant': Snowden and Gauci reflect on the biggest racehorse of them all, Holy Roller
What was it like preparing and riding Holy Roller, one of the most gigantic thoroughbreds in the history of racing? Peter Snowden and Darren Gauci shared their experiences with Asian Racing Report.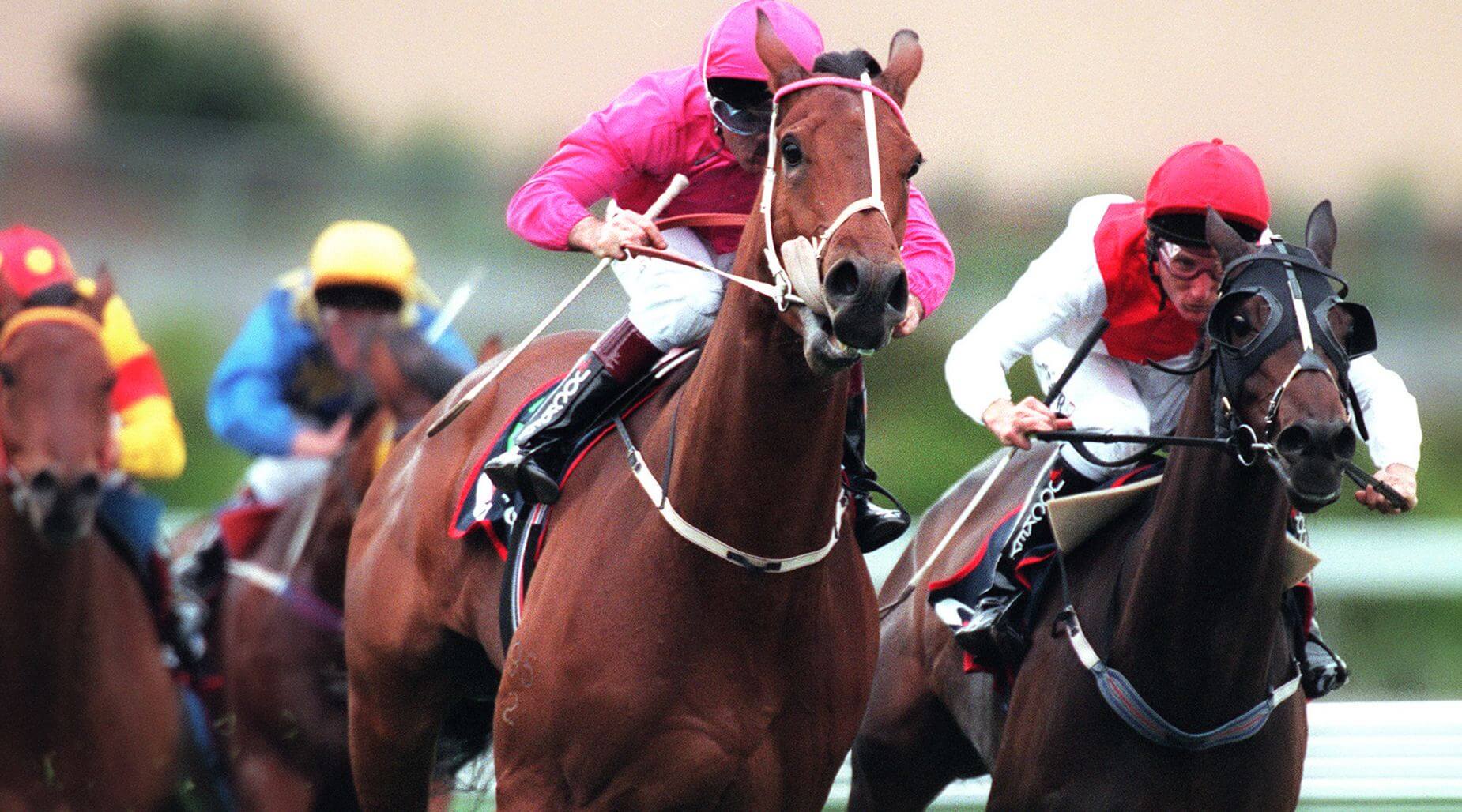 Holy Roller levels up with Miss Tessla on his way to winning the G2 Waterford Crystal Mile. (Photo by Vince Caligiuri)
Quantifying just how powerful Holy Roller was is easy for trainer Peter Snowden, who recalls with wonder the casual disdain with which the gigantic 18.1-hand, approximately 800kg thoroughbred once treated a stable door. 
"The bottom doors at Crown Lodge were steel doors, four-and-a-half foot high, three inches thick," Snowden told Asian Racing Report, recalling his time at Crown Lodge as stable foreman for legendary trainer John Hawkes.
"They are very heavy doors. He had a head collar on and he got his head over the door. He hooked the latch of the door on the clip of his head collar, and he lifted his head and lifted the door off its hinges, and he is just walking around the stall with this door hanging off his head collar."
"I don't know how the head collar didn't break. We cut his collar and the door dropped to the ground. It took five of us to pick it up and put it back on its hinges, and he was walking around the box like it was a handbag." 
Holy Roller was 300kg larger than your average thoroughbred but his immense strength and power was mitigated by a shy, retiring nature. 
"If he had any vices he would have been unmanageable because he was just far too strong, but he had a beautiful temperament. He was a gentle giant," Snowden recalled.