Yoshida: Record sale results point way forward from Deep Impact era
Three years after the great sire Deep Impact's death, a rising crop of stallions is emerging from his shadow.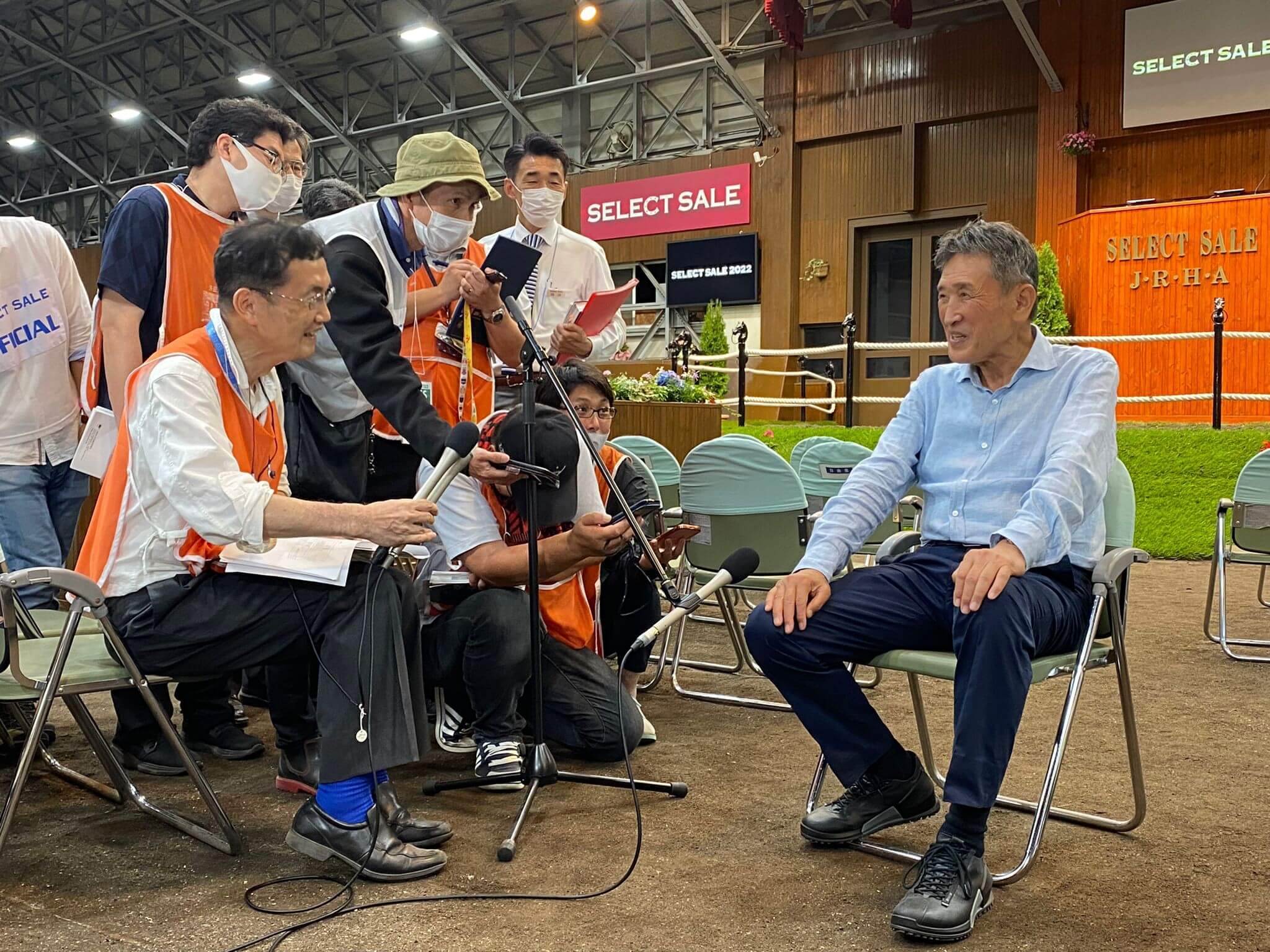 Katsumi Yoshida speaks to the press at the JRHA Select Sale. (Photo: Asian Racing Report).
Katsumi Yoshida believes the rising generation of Japanese stallions is well-placed to fill the void left by the untimely deaths of the great Deep Impact and his potent peer King Kamehameha.
The Northern Farm boss cut an angular figure of cool confidence as he entered the almost vacant auction arena after Monday's record-breaking yearling session of the JRHA Select Sale had concluded, pulled up a foldable chair and gave his post-auction assessment to a group of about 30 waiting media. Yoshida was entirely at ease as he answered questions with assured geniality: the audience hung on his words.
"This is the first JRHA sale without any crop by Deep Impact but we've seen sires here today that could be Deep Impact's replacement. I'm very happy to see the depth of the stallions we have now," he said.
"The quality of the yearlings we offered today was very good and I'm very satisfied with the result."
Earlier, the eight-hour session delivered impressive numbers: 222 yearlings sold for a record aggregate of ¥12,870,000,000 (AU$139 million), a record average of ¥57,972,973 (AU$625,000) and a median price of ¥42,000,000 (AU$450,000). Yoshida was matter-of-fact as he spoke of the booming prices, which topped the high marks set in 2021.
"This is a very expensive market but from my experience when I go to sales all over the world, good horses are expensive, I need to pay a million dollars; this is an expensive market but the market is the market and good horses here must be expensive," Yoshida said.
"It's stronger than I expected. Last year was a record-breaking market and I thought it might be difficult to establish another record but it was a record and that was a pleasant surprise for me."