Where is the Sunshine Coast? Sportsbet and Ladbrokes up the ante in wagering war
Queensland feature racing has traditionally kept the fires burning for Australian punters across the rest of the country during winter, but Australia's biggest bookmakers appear to have tipped a massive bucket of cold water on that flame this weekend.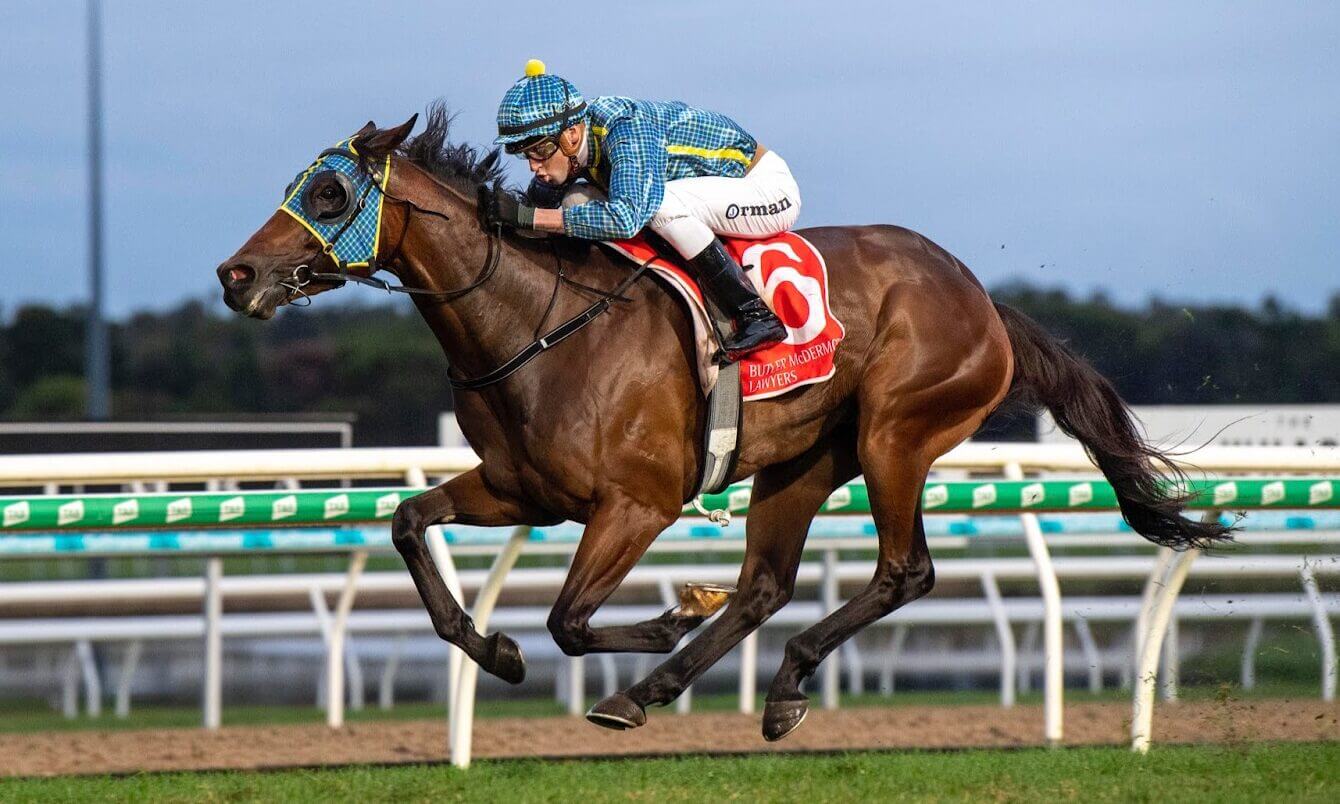 Spotsbet punters may have struggled to get a bet on Winx Guineas winner Majestic Colour on Saturday (Photo courtesy of Michael McInally/Racing Queensland)
It may seem a small thing – some might call it petty – but those looking to put a bet on Saturday's feature Sunshine Coast meeting through the Sportsbet app or website encountered more trouble than usual.
Sunshine Coast, and for that matter Queensland racing of any code, did not feature on the front page or 'upcoming races' section of the app or website of Australia's biggest bookmaker. It was also demoted to the very bottom of the list of Australian meetings, while promotions such as odds boost and bet return also appear to have been removed for Queensland racing. Ladbrokes did a similar thing.
This is no accident. It's a tactical response from Sportsbet and Ladbrokes to the recent decision of the Queensland Government to lift the state's Point Of Consumption Tax to 20 per cent and strike a deal which has proven advantageous to their key rival Tabcorp.
The Queensland Government's POC decision was made without any consultation with corporate bookmakers, with a definitive 'you're not really welcome here' tone to it. What has followed from Sportsbet and Ladbrokes appears to be a 'we don't really need you either'.
If the tactic rings a few bells, it's because Sportsbet employed a similar strategy when South Australia became the first Australian state to introduce a POC Tax in 2017, with punters disincentivised to invest on racing in that state for a period of time.
The current 'blow-up' comes in the context of a much more volatile wagering environment, highlighted by a propaganda war breaking out between Tabcorp and the corporate bookmakers.
Last month, the Aussie Fair Play Coalition was launched by Tabcorp in concert with clubs and hotel associations around Australia. Anyone watching Sky Channel couldn't have missed a barrage of advertising depicting corporate bookmakers as overseas raiders exporting profits overseas, labelled as shipping containers.
It's an effective trope, the accuracy of which when compared to the actual landscape of who owns Tabcorp and who contributes what to the Australian racing industry, is open to question.
COMMENT: Temperature rising on Australian racing's Golden Goose
The corporate bookmakers' response was through its own lobbying body, Responsible Wagering Australia, headed by former Victorian planning and sports minister, Justin Madden.
When New South Wales followed Queensland's lead and lifted its POC to 15 per cent and threw in a  $30 million fill-up for Tabcorp into the mix, Madden issued a quite pointed statement.
"Increasing Point of Consumption taxes and handing out "sweetheart deals" is not a victimless process – especially when these deals are agreed behind closed doors. Ultimately, it will be the people racing employs and punters who will pay the price," Madden, the one-time champion Carlton ruckman and Labor politician, said.
Ultimately, it will be the people racing employs and punters who will pay the price – Justin Madden
It is interesting that RWA's response was carried significantly through Newscorp's platforms. Newscorp has reaped significant benefit from the growth of corporate bookmaker advertising, owns major bookmaker-funded affiliate media platforms Punters and Racenet, and has stated aims of involvement in the corporate bookmaking world itself.
It has also been an ardent opponent of the introduction of POC taxes, labelling them 'punters' taxes', designed to take margin away from the customer.
Newscorp's position is noteworthy because, as the most powerful media company in the country, it is in a strong position to influence both public opinion and government policy.