Vela Azul's unlikely rise foils European hopes in a messy Japan Cup
Ryan Moore finds a clear route amid the chaos to nail the Japan Cup on a late bloomer with an unusual background befitting a strange renewal of the JRA's big international feature.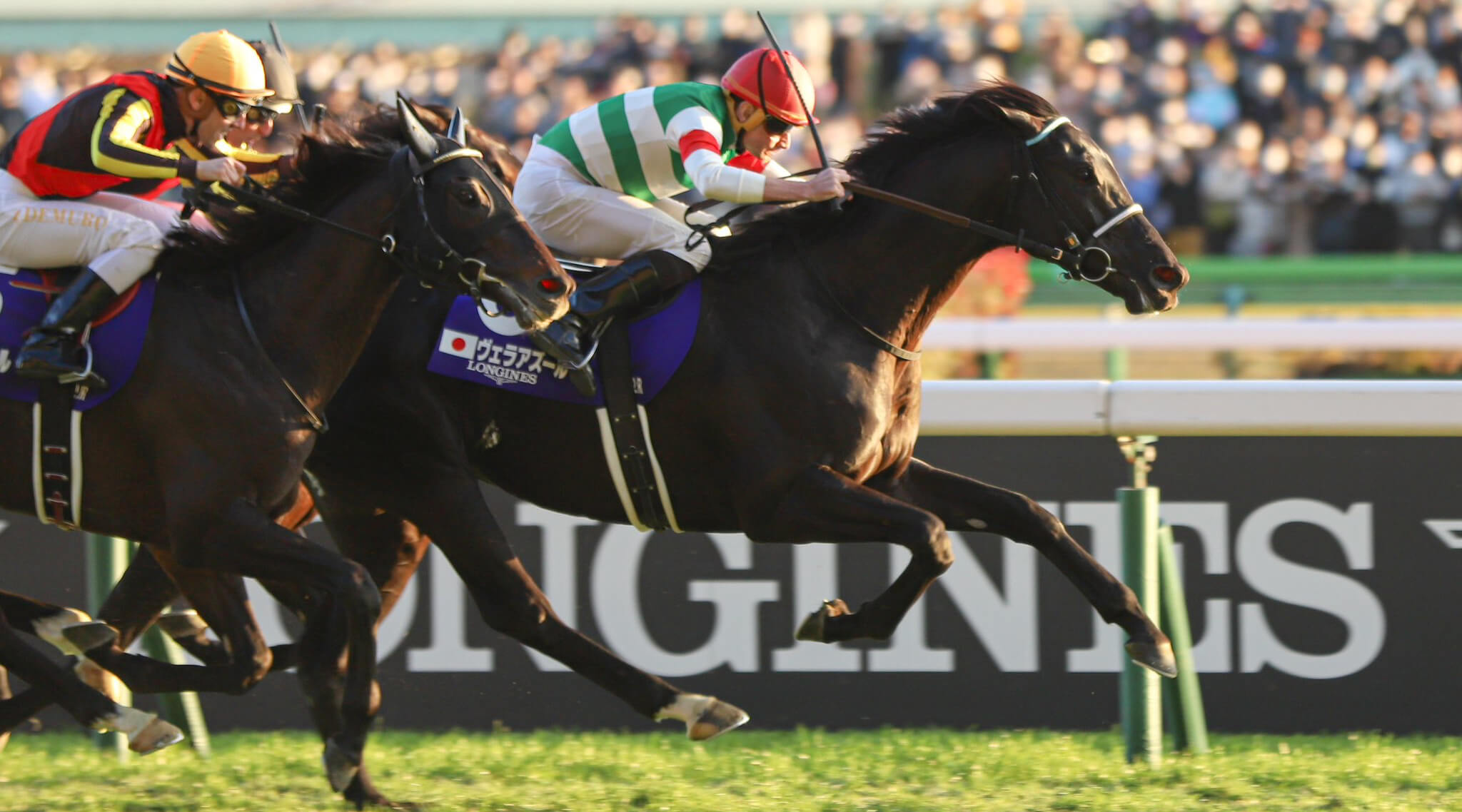 Ryan Moore delivered a world-class ride to win the Japan Cup aboard Vela Azul. (Photo by @alegria_329 via Twitter)
It was supposed to be the best opportunity in years for a European horse to win the Japan Cup but Japan's 'B Team' ensured a home victory at Tokyo on Sunday as Vela Azul, the one-time dirt tracker of middling repute, charged late under Ryan Moore for a Japanese clean-sweep of the top five places.
There was nothing too clean about the bustling, bumping, snatching, stop-start run down the home straight, though. And, while the Europeans were put in their place for the 17th year in succession, Japan's resident French champion Christophe Lemaire was clear in his belief that Gallic raider Onesto was 'unlucky' not to win.
Moore, was a half-gap away from singing a similar tune post-race with his mount climbing off the back of a wall of heels, but where Lemaire was left searching for open ground, his English counterpart was blessed with enough of an opening to burst between rivals and clear the field.
The Carrot Farm-owned Vela Azul gave Moore his second Japan Cup, following Gentildonna in 2013, and handed his 47-year-old trainer Kunihiko Watanabe his biggest career success by far in his eighth season with a JRA licence.
Vela Azul dives through late to take the split and the #JapanCup under Ryan Moore. #ジャパンカップ #ヴェラアズール pic.twitter.com/Yh5rfNyKxK

— Asian Racing Report (@AsianRacingRep) November 27, 2022
Vela Azul's rise to win Japan's international major is an unlikely tale. The five-year-old debuted in the March of his third year and raced 16 times on dirt for two wins until switching belatedly to turf at Hanshin in March of this season. His progress since has been meteoric: six starts for four wins and two thirds.
Watanabe spoke post-race about the challenges he faced with Vela Azul in his youth after the horse suffered a fracture, and the reasoning behind his initial dirt track focus.
"He missed his peak years," the trainer said. "We built him back up on the dirt, he's a heavy horse so we thought the dirt would be better for him."    
Moore was impressed with how Vela Azul 'got me out of trouble' and quickened to win by three quarters of a length, with the Sunday Racing-owned pair Shahryar and Weltreisende second and third.