Thyroid trouble keeps Teetan stuck on sidelines but long term goals the priority
Karis Teetan will be absent from at least two more Hong Kong fixtures, having already been denied wins on some promising mounts by a medically-enforced stint on the sidelines.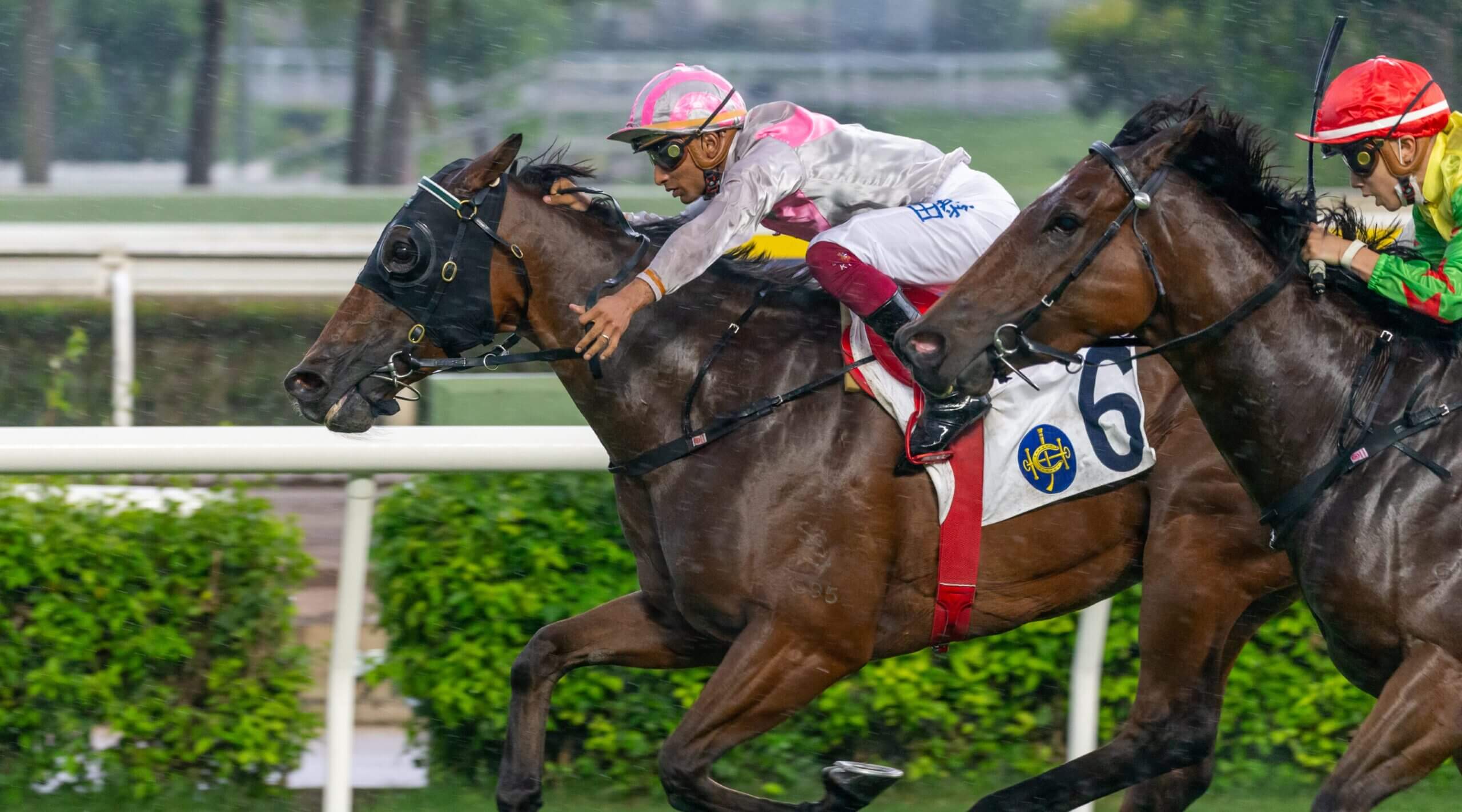 Karis Teetan drives home Setanta at the third meeting of the new season. (Photo by Lo Chun Kit/Getty Images)
Karis Teetan remains sidelined due to a thyroid problem and as much as it frustrates him to miss chances now, the top lightweight is trusting doctors and won't be risking his health or longer term opportunities. 
The Mauritian rider has missed the last two meetings – and at least two progressive winners – after suffering an elevated heart rate due to an overactive thyroid. 
The 31-year-old had booked rides and expected to be back for Wednesday's Happy Valley meeting but doctors have ruled him out of the next two fixtures at least after blood tests did not show sufficient improvement. 
John Size's Class 3 winner Sweet Encounter and Douglas Whyte's Pretty Queen Prawn were two horses that Teetan was booked for before notching impressive wins without him, but Teetan says he has his eyes on the big picture health-wise, and with a view to future big race rides. 
"We are blessed here at the Jockey Club to have world-class medical care and they are telling me that if I push to come back I could make it worse in the long term, it could come back on me if I don't get it right, so I need to listen to them and make sure that I am at full health when I come back," Teetan said. "I might miss a few meetings now but I would hate to miss more meetings then. I would hate to rush and put those big race rides in jeopardy in November and December."