Mickaëlle Michel fails in full-time JRA bid
The Japan Racing Association announces that no jockeys pass the first round of the new rider application exam but the Frenchwoman says "I will never give up".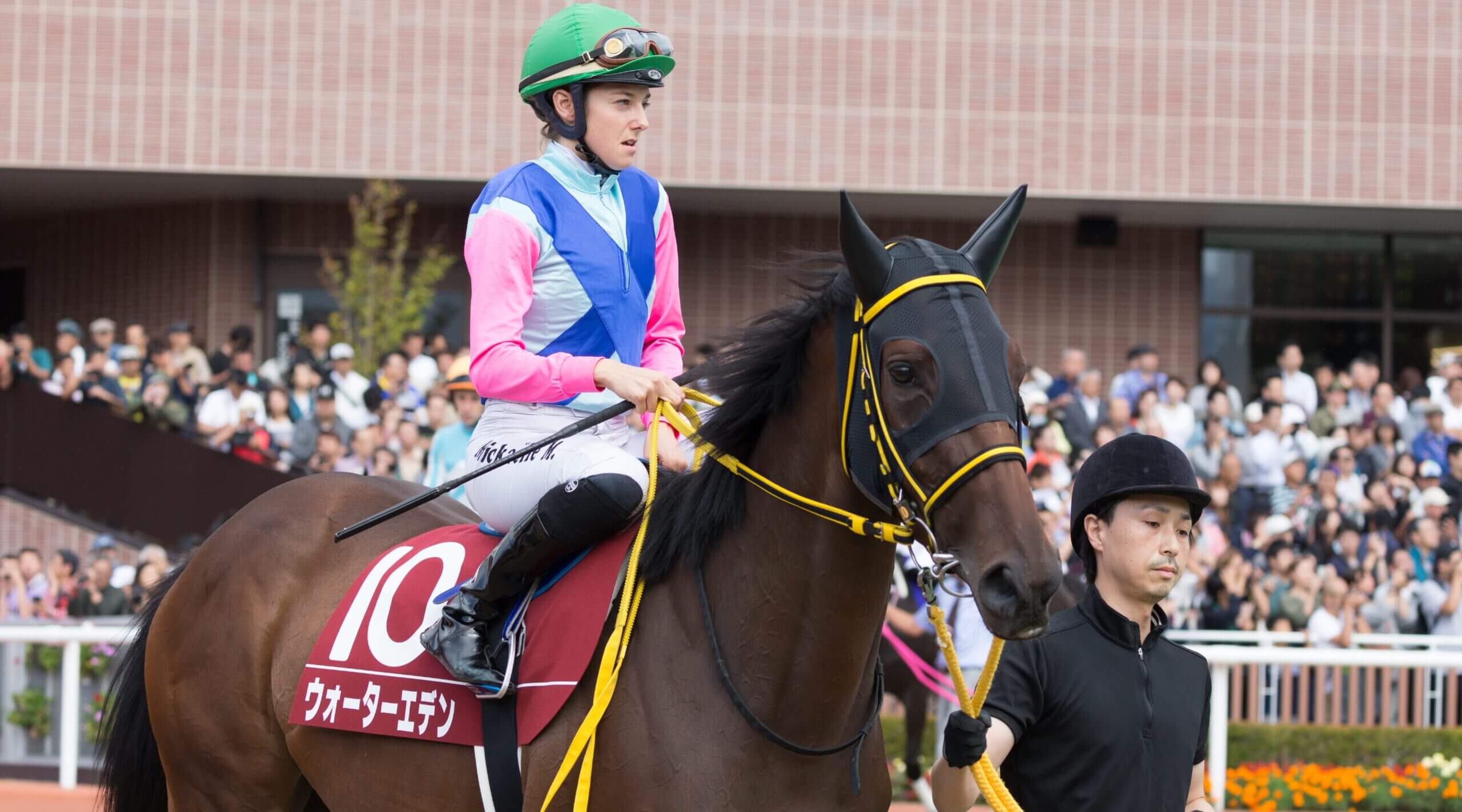 French jockey Mickaëlle Michel has ridden with distinction in Japan. (Photo by Lo Chun Kit/Getty Images)
French jockey Mickaëlle Michel has failed the first round of the Japan Racing Association jockey license examination for new fulltime riders but has vowed to return and try again next year. 
On Thursday the JRA announced that no jockey had passed the written component of the examination that was conducted at the end of last week. 
"I am disappointed and sad. But it is my dream to become a JRA jockey, so I will work even harder to try for the exam next year," the 27-year-old rider said in a statement. 
The written section of the test, in English, covers a range of knowledge on Japanese racing, ranging from rules, history, statistics and raceday protocol. It was Michel's first attempt at the exam. If she passed the first round she would have been required to undergo an interview with stipendiary stewards in Japanese. 
Michel was aiming to become just the third foreign jockey to pass the exam, after superstars Christophe Lemaire and Mirco Demuro both passed in 2015. 
Demuro had failed once a year earlier and Hong Kong-based Brazilian Joao Moreira failed in his only bid in 2018, but Michel believes now that she understands the content of the quiz better she has more chance of success next year. 
"Taking this exam was a great experience for me," she said. "I will never give up. I will study harder and harder and try again."
Michel has gained huge popularity among Japanese racing fans through riding on the second tier NAR circuit and a sole appearance in the 2019 World All-Star Jockeys at Sapporo, where she won one race from four starts.