Life in the Hanshin moshpit
Space was at a premium at Hanshin as more than 40,000 fans crammed into the track to watch Titleholder dismantle a quality field in the Takarazuka Kinen. Michael Cox was trackside.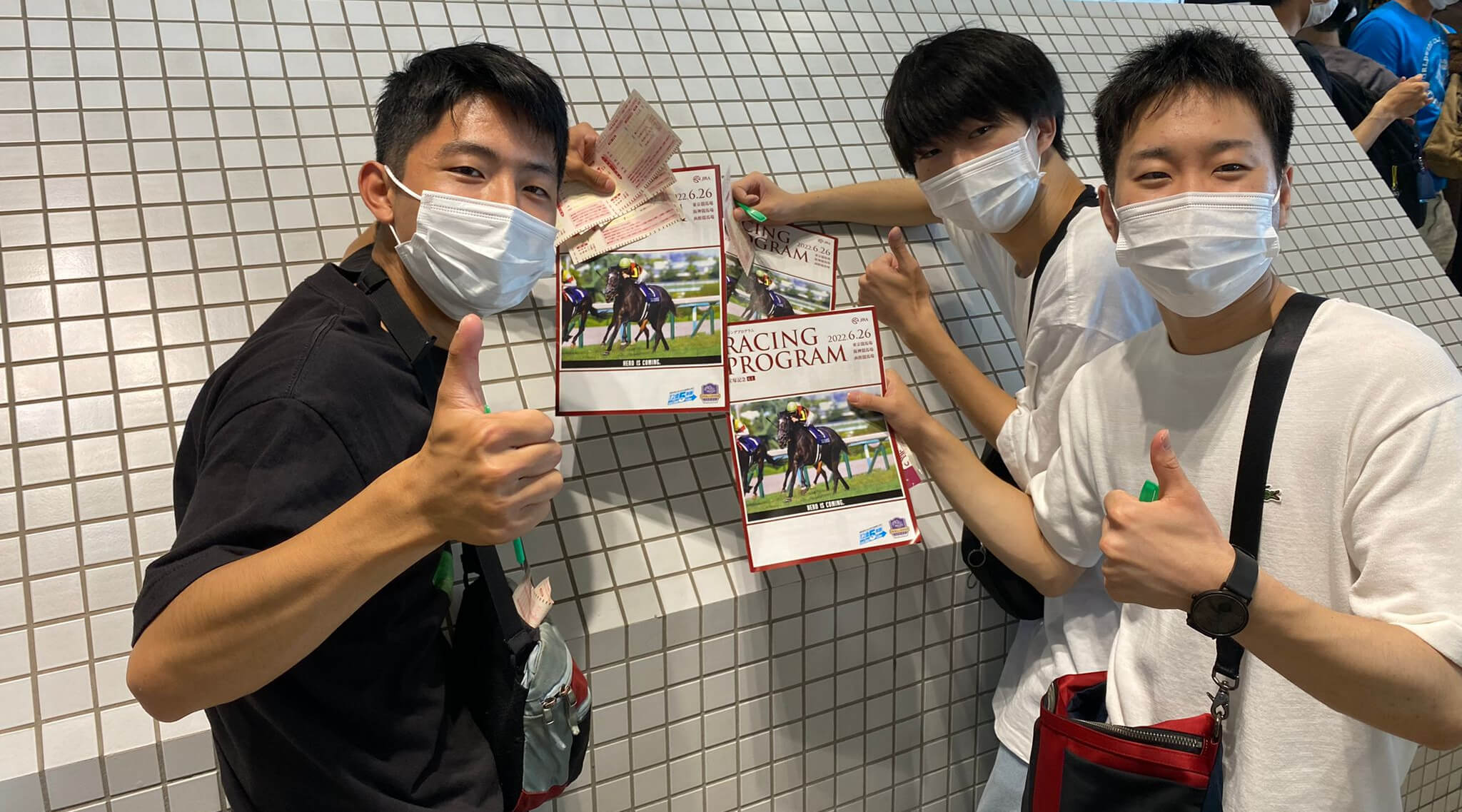 Tomoya, Kouga and Kazuhiro enjoying Takarazuka Kinen day at Hanshin. (Photo by Asian Racing Report)
If you want the best seat in the house for next year's Takarazuka Kinen then bring your camping gear and pack your runners. 
Then, once you have found a comfortable camping spot on the concrete footbridge that leads to Hanshin Racecourse's front gate, you need to decide: do you want to be in the front row, as close to the finishing post as possible, or up in front at the parade ring? You can't have both. 
Parade ring crowd immense prior to the G1 Takarazuka Kinen at Hanshin. pic.twitter.com/SjTxCPIqzk

— Asian Racing Report (@AsianRacingRep) June 26, 2022
The opening race of the day will be you, in a sprint, against a field of fans so committed they were also willing to camp out on said concrete walkway. 
Once inside, there is nothing like the meritocracy of a lung-busting footrace to create atmosphere. The general admission rate is only 500 yen (Around AUD$5), but if you want the front row then it's on you to show a turn of foot akin to Lord Kanaloa, when gates open in the morning. 
You could call it 'engagement', a word marketing types love to throw around these days, on social media too, a word that seems to have become a big part of the lexicon of racing administrators. 
Here's some old fashioned statistics we can use to describe the 'engagement' at Hanshin yesterday. A crowd of 43,297, that felt like many, many more. Betting turnover on the day of ¥ 32,365,717,800 (north of AU$340million).