Justify's US$1.2 million half-brother headed to Japan
The half-brother to US Triple Crown winner Justify is set to race in Japan after Hideyuki Mori paid US$1.2 million for the colt by Curlin on the first day of the Keeneland September Yearling Sale.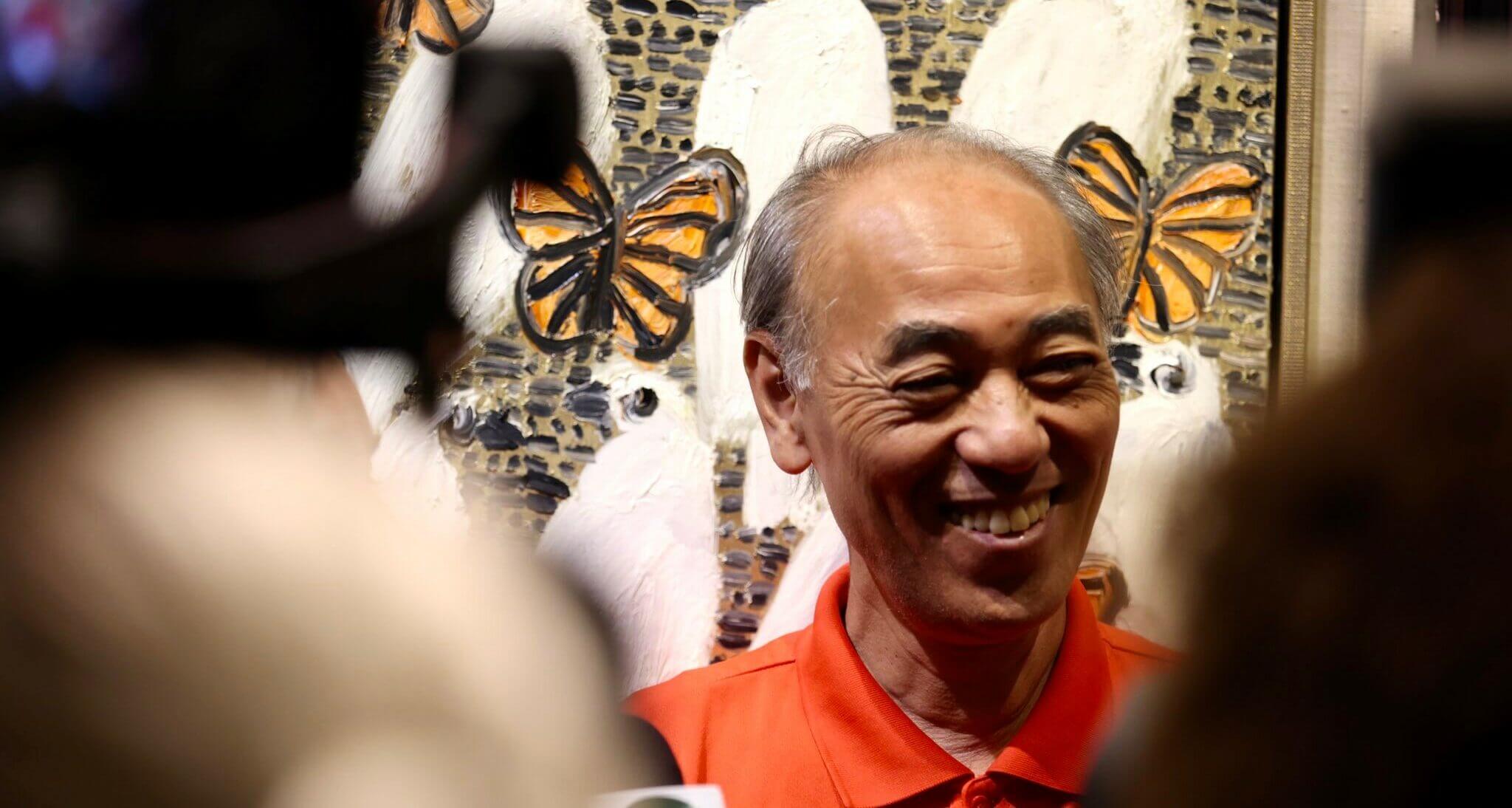 Hideyuki Mori after the $1.2 million purchase of Justify's half-brother. (Photo: Keeneland).
Japanese buyers have been marking a mark at major American yearling sales for many years, none moreso than agent and trainer Hideyuki Mori, who again dug deep to buy a regally related colt on the opening day of the Keenland September Sale in Kentucky.
Mori famously signed for US$8 million colt Mr Sekiguchi at this Sale back in 2004, while he also splashed out last year with US$4.4 million spent across 12 yearlings, including seven from the first crop of Justify.
Mori has clearly taken a shine to Justify and on Monday saw off the competition to land his half-brother, Hip 60, a colt by Curlin, offered by the Gunther family at Glennwood Farm.
Glennwood Farm's half-brother to Triple Crown winner Justify commands $1.2 million from Hideyuki Mori at #KeeSept! @tanyagun @johndgunther pic.twitter.com/4PjkuV7HKM

— Keeneland Sales (@keenelandsales) September 12, 2022
Justify himself was purchased at this Sale in 2016, going on to become the first unbeaten Triple Crown winner since 1977, winning all six of his starts for Bob Baffert before retiring to stud at Coolmore in the United States and Australia.
Mori described the May 19 foal, who like his half-brother is a chestnut with a white blaze, as a clear standout.
"I really liked the way he moved. Physically, he really looks like a standout," Mori told reporters. "I look at the horse first, and if the page fits, that's nice."