JRA Blackbook: Tosen Laurier enters G1 Oko Sho frame
Anemone Stakes winner Tosen Laurier raced into Oka Sho calculations at Nakayama, while a grey mare was the unlucky runner in the G2 Kinko Sho at Chukyo.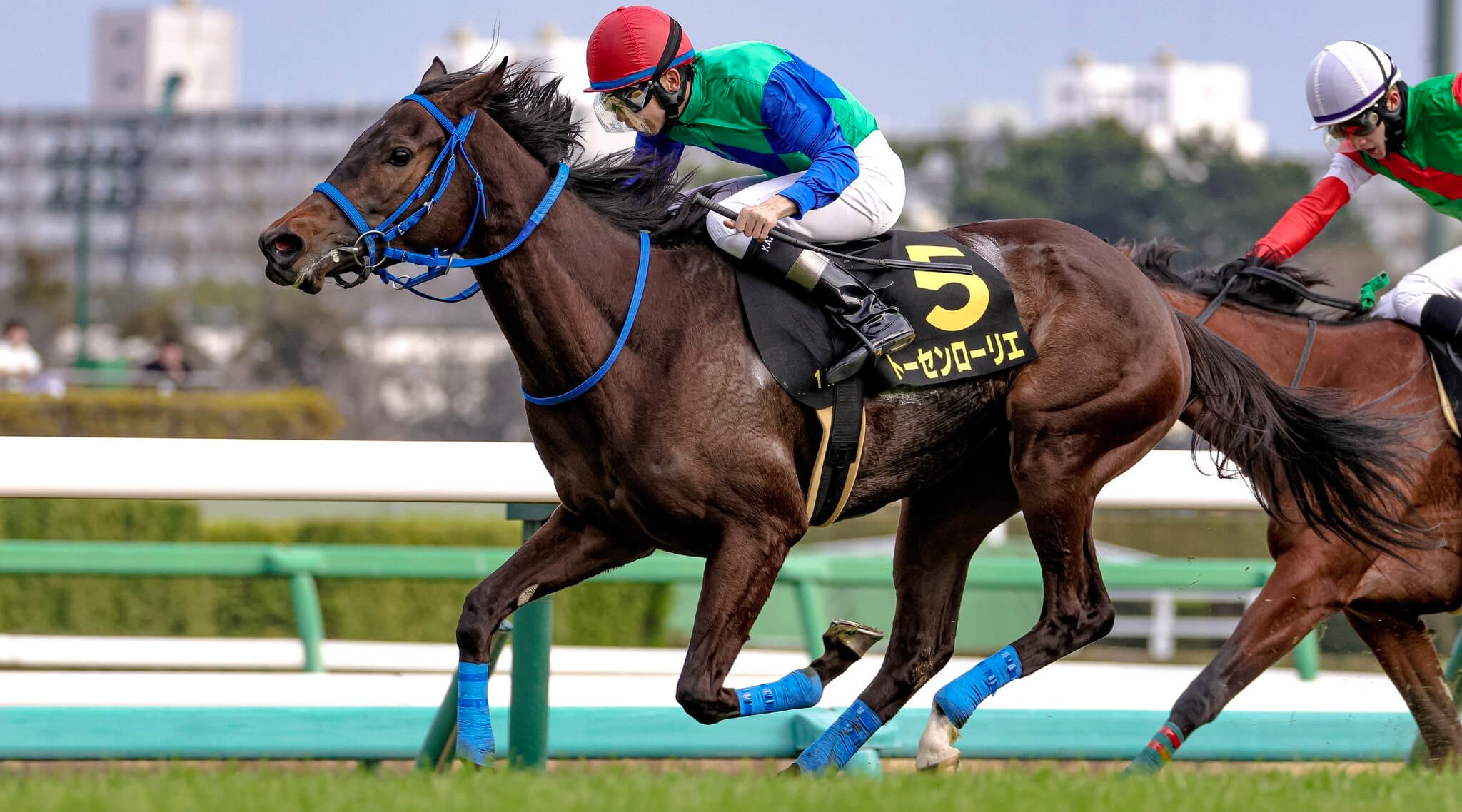 Tosen Laurier初增程一哩即挑戰成功(圖片來源:@hiro62dober52 via Twitter)
Tosen Laurier (R11 Nakayama, Anemone Stakes, Listed, 1600m, March 12)
This filly is putting together quite an impressive record, making it three wins on the bounce in the Listed Anemone Stakes at Nakayama on Sunday. 
A daughter of Satono Crown, Tosen Laurier is prepared by Michihiro Ogasa, who also trained Brave Smash prior to that horse being exported to Australia, where the son of Tosen Phantom won a G1 Futurity Stakes and G1 Manikato Stakes. 
Tosen Laurier's previous two victories were over 1400 metres but she handled the extra furlong of the Anemone with aplomb, and put herself right in the Oka Sho frame with a strong on-pace effort. 
Sitting in second for much of the Nakayama mile, jockey Kazuo Yokoyama took the lead on Tosen Laurier turning into the straight as the pair held off the late charge of 161 outsider Conch Shell. 
"This was her first time racing at this distance but I thought she could handle the 1600 metres based on her races before," said Yokoyama. 
"She is easy to handle and I am glad to achieve a good result."
Maria Elena 8th of 12 (R11 Chukyo, The Kinko Sho, G2, 2000m, March 12)
As Yuga Kawada was storming to victory on Shadai's Deep Impact entire and 2.5 favourite Prognosis in the G2 Kinko Sho, a hard luck story was unfolding back in the field involving the other market fancy, the 3.1 Maria Elena. 
The grey mare traveled well throughout the race and appeared poised to unleash upon straightening but was denied clear racing room thereafter.
After the race jockey Kohei Matsuyama apologised that the daughter of Kurofune had been "unable to show her true ability" in the Kinko Sho. 
"The pace was slow and we did not have clear racing room until passing the post," said Matsuyama. 
Maria Elena should be one to follow going forward, especially back to mares' company.
Who is Bauyrzhan Murzabayev? He's more than just the 'Kazakh jockey'