JRA Blackbook: Ton Jin Chi another potential star for Duramente?
A two-year-old filly added to late stallion Duramente's growing legacy after a dominant win at Hanshin, while a surging dirt convert could be off to take on the world.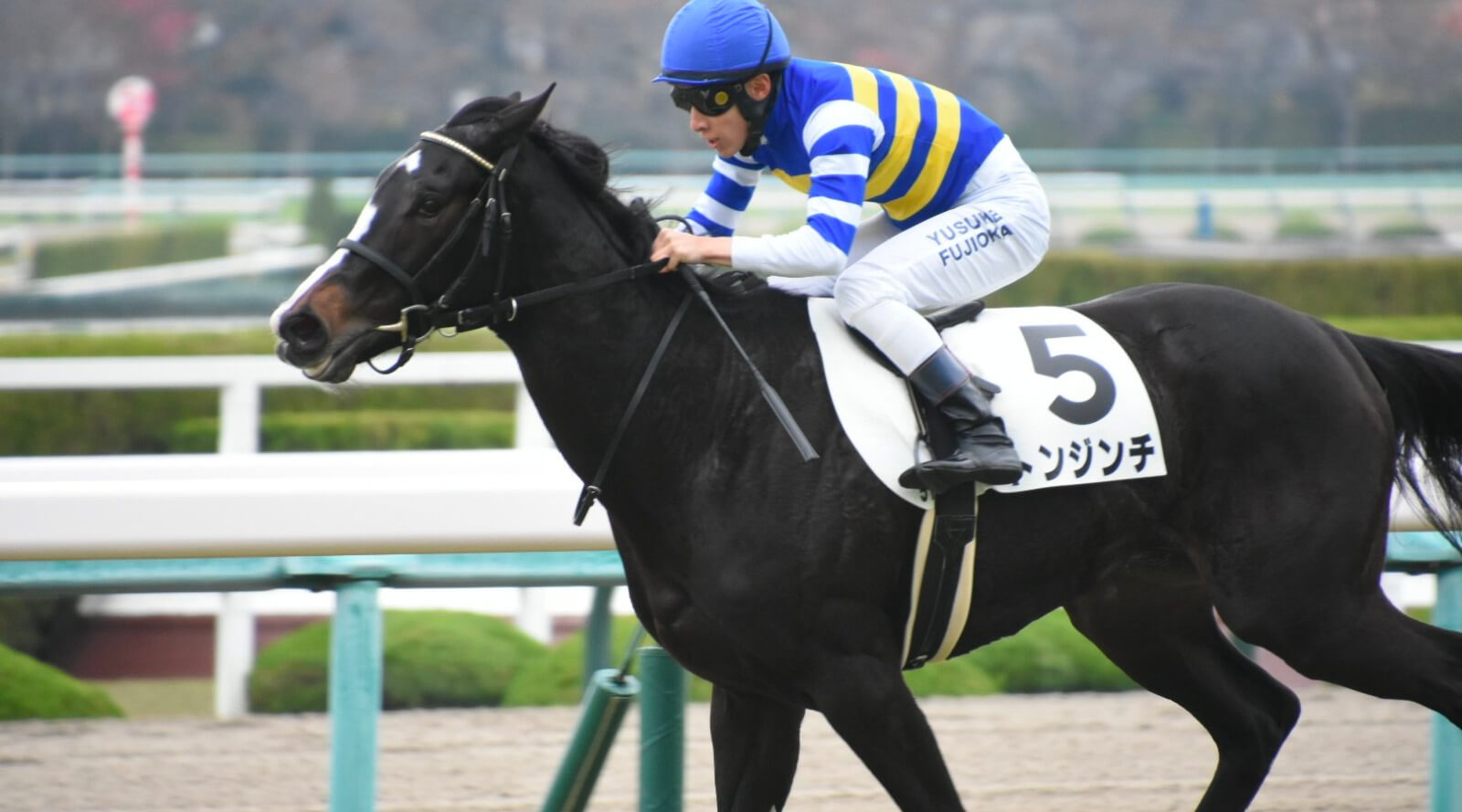 Ton Jin Chi全程未受考驗直領到底獲勝(圖片來源:@kakeru58580509 via Twitter)
Ton Jin Chi (R5 Hanshin, 2YO Newcomer, 1800m, Dec 4) 
Jockey Yusuke Fujioka wasn't even required to pull the whip when filly Ton Jin Chi cruised to a dominant front-running win to give Duramente another promising two-year-old. 
Duramente died last year but his legacy as a stallion continues to grow and his latest crop contains a clutch of potential stars that could join the likes of Titleholder and Stars On Earth. 
Ton Jin Chi is out of Group 2 winner Wide Sapphire, making her a half-sister second to Wide Pharaoh, the JPN-G1 Kashiwa Kinen winner in 2020. 
Fujioka said his familiarity with the filly had paid off on raceday, and was looking forward to where trainer Hideaki Fujiwara heads next. 
"I knew her characteristics well," he said."I think she is a good horse and could be better."
Jun Light Bolt (R11 Chukyo, G1 Champions Cup, 1800m, Dec 4)
It may seem strange to identify a Group 1 winner as a horse to watch, but Jun Light Bolt has a bright future on the international stage.
The Champions Cup tends to fly under the radar, being the only top level dirt race on the JRA calendar, but Japanese dirt horses have proven to be competitive offshore. 
What sets Jun Light Bolt apart from many dirt specialists is his explosive turn of foot, an attribute that helped him get out of trouble on Sunday.