JRA blackbook: Epiphaneia colt justifies price-tag in Ivy Stakes
Chance The Roses cost Susumu Fujita 220 million yen as a yearling but despite some wayward tendencies, the colt looks set for a big future in his owner's colours.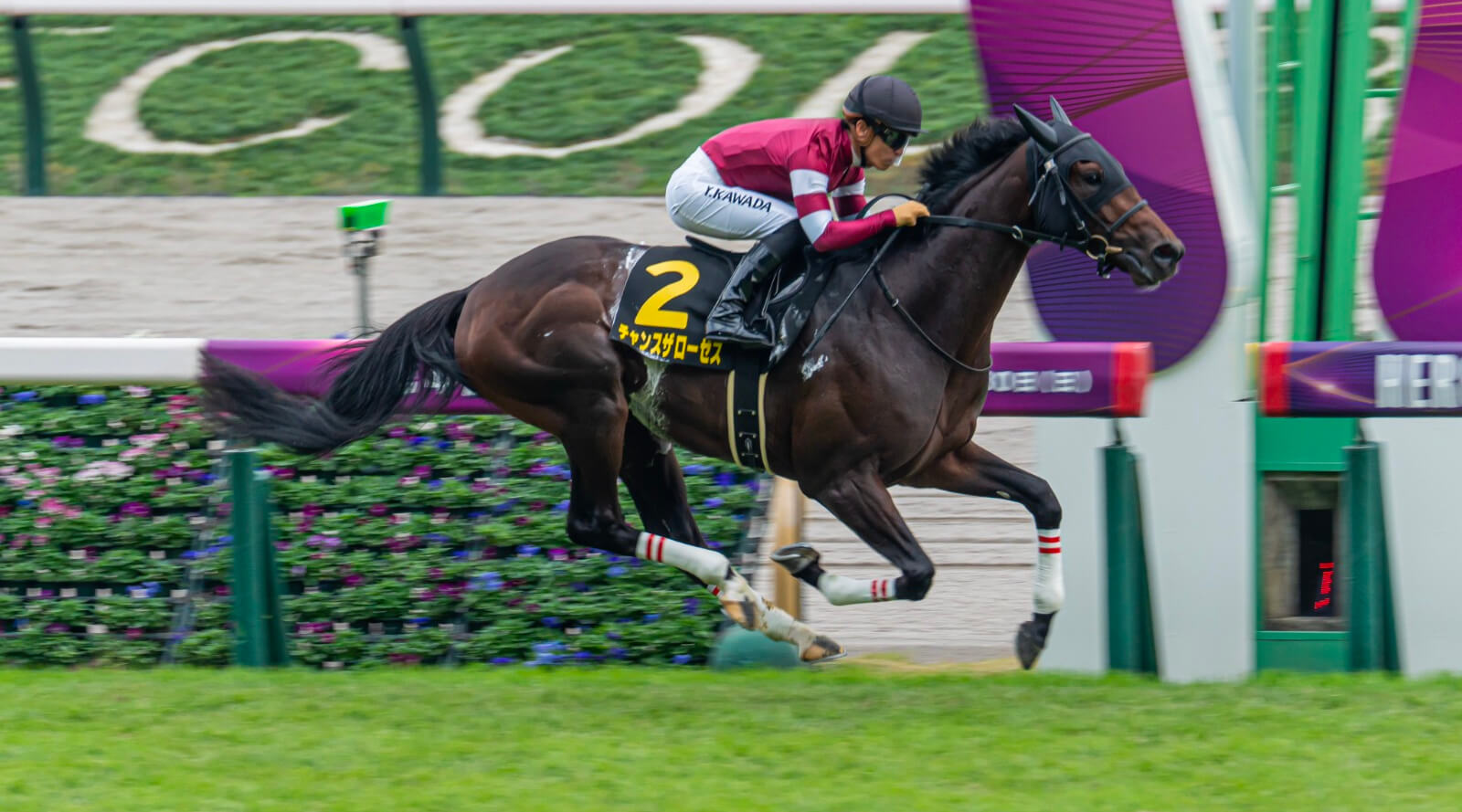 Chance The Roses wins the Ivy Stakes at Tokyo for Yuga Kawada. (Photo by gomap_ via Twitter)
Chance The Roses (R9 Tokyo, Listed Ivy Stakes, two-year-olds, 1800m, October 22)
Yuga Kawada had his hands full with Chance The Roses on Saturday but the colt's class prevailed in a race that has proven to be a pointer to future G1 success. 
"He is a talented horse," Kawada said after the two-length victory. "However, he is not easy to control during the race."
Kawada had made a valiant attempt to restrain Chance The Roses in the early stages of the 1800m race but the son of Epiphaneia was having nothing of it and towed himself to the front. 
Connections clearly have a view to next year's classics, where Chance The Roses might need to be more tractable if he is to emulate last year's Ivy Stakes winner Do Deuce, who went on to clinch this year's Tokyo Yushun. "We are going to improve it in the future," Kawada vowed. 
The high-priced yearling is in the right yard with Mitsumasa Nakauchida, the JRA's leading trainer last year, who has 41 wins to be equal third this year, five wins behind Yoshito Yahagi. 
Chance The Roses cost 'Uma Musume Pretty Derby' mega owner Susumu Fujita 220 million yen (US$1.5 million) as a yearling at the 2021 Select Sale, part of a US$15 million spend over two days by the mobile phone game king. 
The Ivy Stakes boasts an impressive honour roll that includes 2017 Oaks winner Soul Stirring, who won the 2016 Ivy Stakes a start before her G1 Hanshin Juvenile Fillies success. In 2018 Chrono Genesis won the Ivy Stakes and went on to a sparkling career that included four G1s.
Carrick A Rede (R7 Tokyo, Class 1,1600m dirt, October 23) 
Three-year-old filly Carrick A Rede may have to wait a while for a stakes race on her preferred surface but an eight-length demolition showed she should be a dirt star of the future.