JRA Blackbook: dirt Group races Call for Henny Hughes colt
Seraphic Call stayed unbeaten with a dominant Kyoto victory at his second career start, while a son of globetrotting star A Shin Hikari displayed an impressive turn of foot at Tokyo.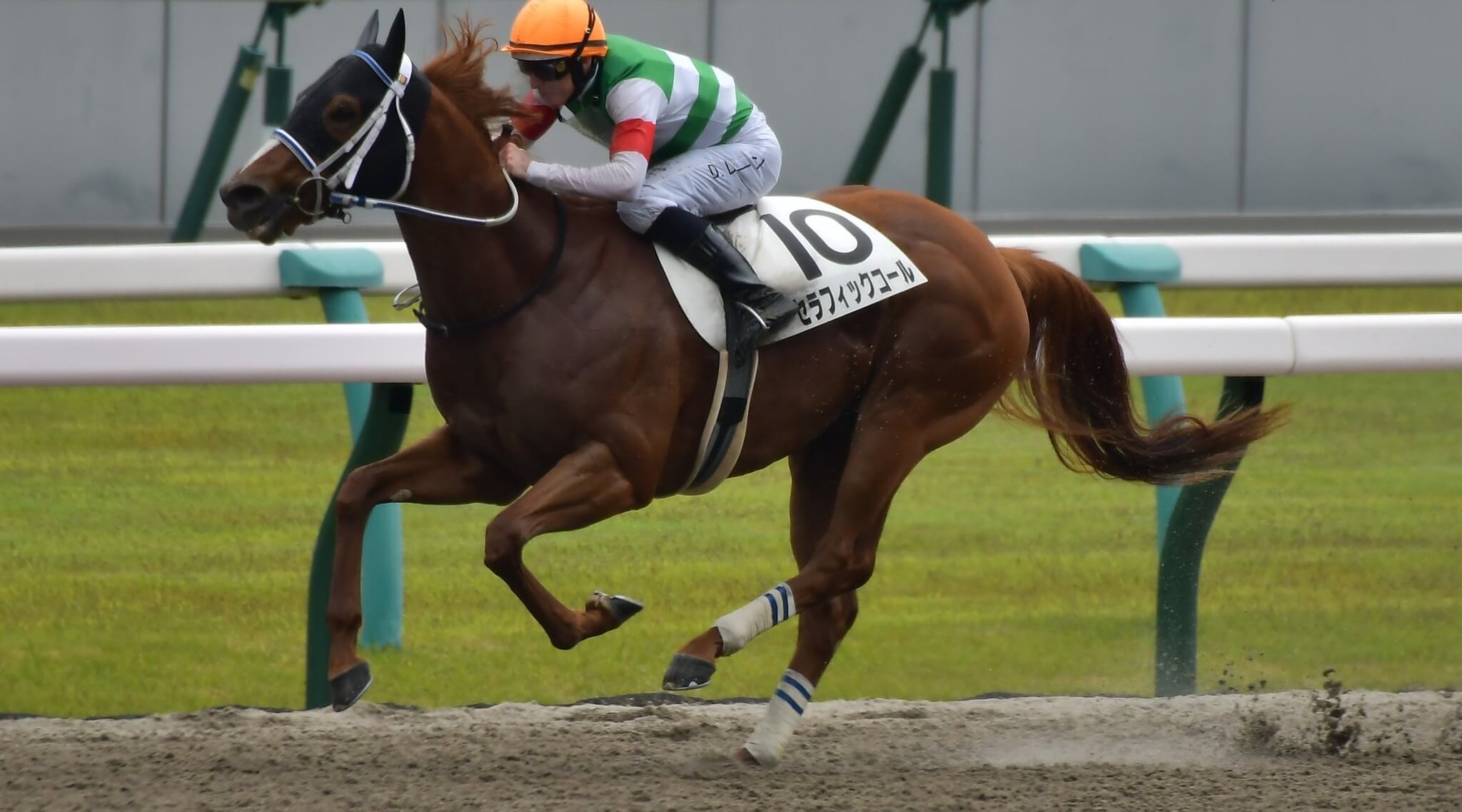 In-form Australian jockey Damian Lane sent Seraphic Call home a stylish four-length winner at Kyoto. (Photo by @Dam2658OSA)
Seraphic Call (R5 Kyoto, Class 1 Win, 1800m, Dirt, 30 April)
Australian jockey Damian Lane has struck a purple patch of form since returning to the racetracks of the JRA and once again found himself on high rotation in the winner's circle over the weekend, booting home an impressive seven winners from just 14 rides.
Starting off with three wins at Tokyo on Saturday, Lane bagged another four at Kyoto on Sunday, including three consecutive that culminated in Seraphic Call's four length victory.
A winner of a Hanshin Newcomer by a widening eight lengths back in February, Seraphic Call jumped awkwardly and was last away as the 2.0 favourite for Lane. The poor start had absolutely no bearing on the result for trainer Ryo Terashima's colt however, with Lane allowing the son of Henny Hughes to work steadily into the race around the field approaching the home turn. 
Registering a time of 37.4s for the final 600 metres – the fastest in the race and 0.9s faster than the second fastest – Seraphic Call put paid to his opposition in a few strides and certainly looks one to follow in upcoming dirt Group races on both the NAR and JRA. 
Nishino Raiko (R6 Tokyo, Class 1 Win, 1600m, 29 April)
A Shin Hikari made his name as an exhilarating, if at times unpredictable frontrunner, but his son Nishino Raiko benefitted from more conservative tactics at Tokyo on Saturday.
Masaaki Koga's colt entered Saturday's assignment with one win from his previous eight starts, with that solitary victory coming in a 1600 metre Tokyo maiden. 
Having his third attempt in a Class 1, Nishino Raiko settled well in the second half of the field for jockey Takezo Nagano, as the four-year-old found a good rhythm off the back of the generous tempo set up front. Angling into the clear upon straightening, Nishino Riako flattened out powerfully in the final two furlongs to just nab Schilthorn in the final bound.  
"The pace in his last race was too slow, but the pace today was normal," said Nagano. 
"His turn of foot is strong and his outlook was better than before."
Despite scoring a boilover of sorts at odds of 19.6, Nishino Raiko won't get under the guard again and must be respected in subsequent mile races.
Japan's stallions in 2023: freshman sires to watch, new North American influences and the Deep Impact dilemma