Japan's Arc quest: tactics and wet track make for a difficult task
Kazuo Yokoyama will achieve a rare feat if he makes all on Titleholder to land Japan its first Prix de l'Arc de Triomphe on Sunday.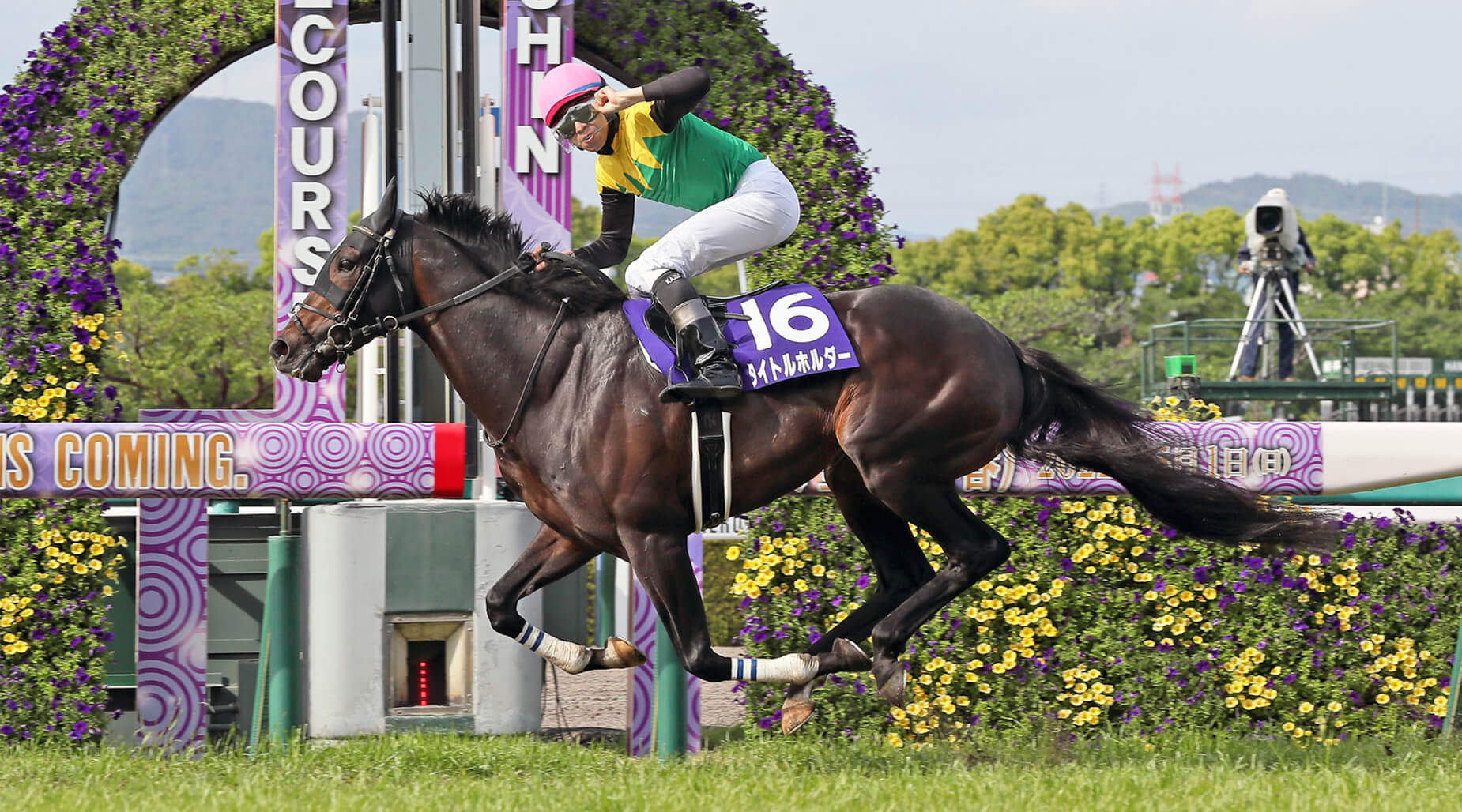 Titleholder romps home in the G1 Tenno Sho Spring. (Photo by JRA)
Here we go again. It's the first weekend in October and Japan has its Prix de l'Arc de Triomphe challengers set to try and become the first from there to win Europe's biggest race. Cue the rain.
The going on Thursday was already soft, with rain clouds forming to pour on Japan's parade again. Japanese horses are used to well-drained, hoof rattling tracks: soft in France and soft in Japan are about as close in likeness as the Everglades are to the Sahel.
This year's Japanese challenge is strong, on paper: the superstars Titleholder and Do Deuce, supported by the high-class Deep Bond and the tough longshot Stay Foolish. But it has been as strong before and failed; the greatest hope seems to rest upon Titleholder, leaving the obsessives to scour his British-bred dam's pedigree for hints of European soft ground links, finding slivers of hope in the names of Motivator and Shirley Heights.
But jockey Kazuo Yokoyama sounded like a man content with his lot after he exercised Titleholder at Chantilly on Wednesday. He said the horse felt good on the 'very soft' strip of turf and 'didn't have any problems going through it.'
Titleholder has been putting in the work in Chantilly ahead of the Qatar Prix de l'Arc de Triomphe! 🇯🇵#タイトルホルダー #凱旋門賞 pic.twitter.com/8aXupgogpc

— At The Races (@AtTheRaces) September 27, 2022
Of course, no one knows exactly how the Japanese will handle the going or the rigours of travelling to a new environment until they race. 
What we do know is that Titleholder is a devastating front-runner. The colt has advanced from a step behind the best of his crop as a three-year-old to being lengths superior to his peers at four. His make-all demolitions of high-class opponents this season have been wondrous displays of tactical speed, relentless rhythm and stamina in bundles, be that at a-mile-and-a-half or two miles.