It's child's play for the JRA at Sapporo
The JRA's northernmost track's spacious surrounds, local delicacies and playgrounds on the infield have kept families coming back for generations.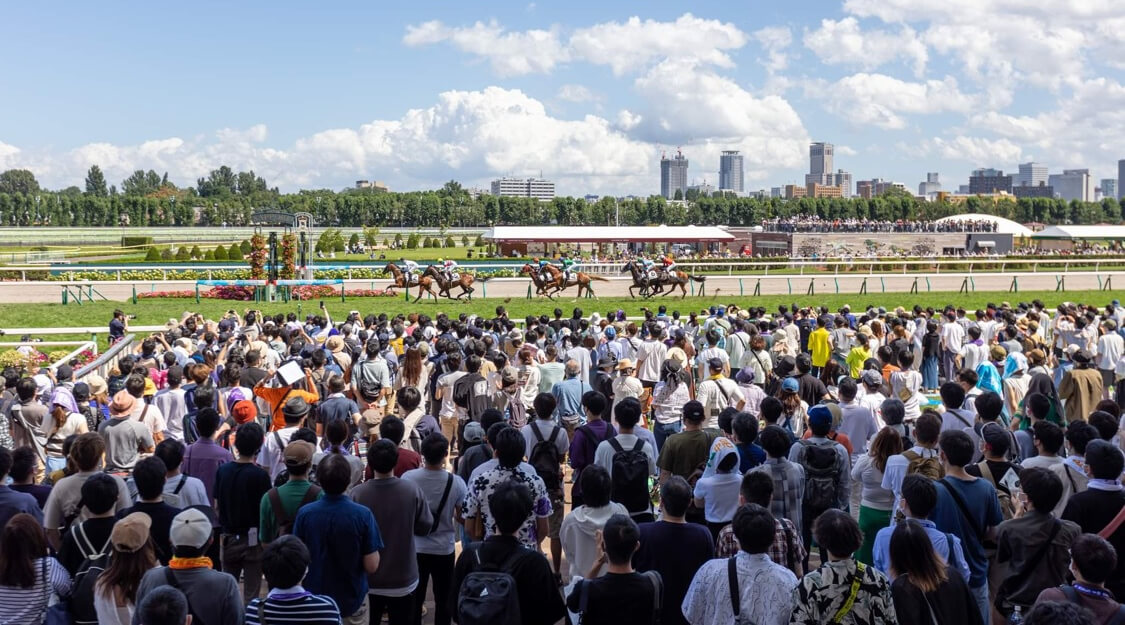 The All-Star Jockeys weekend brought an engaged, diverse crowd to Sapporo Racecourse. (Photo by Asian Racing Report)
It costs 100 yen – less than one US dollar – for an adult to get into Sapporo Racecourse. Kids are free.
A quick scan shows the families sharing picnic blankets – newspaper form guides spread out beside them – on the grass in front of the grandstand, others scattered around on fold-out camping chairs. And then on the infield park benches and picnic tables, children running free on the various playgrounds. 
Take time to chat to a few of the adult racegoers who are bringing those kids to the track and you realise just how important it really is that children can enjoy a day at the races. 
Hideaki started bringing his son Hiroki to Sapporo Racecourse early, before he was ten.
Today, Hiroki is bringing another generation with him: Hideaki's three grandchildren Haru, Rin and Kou. 
"We are just glad to be out in the open spaces," Hideaki said. "Covid meant we couldn't come to the races or be together as much as we would like for these last couple of years."
Hiroki adds: "I usually bet on my phone, or online at home, but the weather is nice and this is a great place for the children to play." 
Over the years Hiroki, through coming to the races, became a race fan, and punter, but once he was just like youngest son Kou, five, and six-year-old daughter Rin, who are more engrossed in the sight of an ant crawling by than the horses galloping past.