Homan's JRA horses to follow – October 11
An impressive filly and a two-year-old half-brother to a Japan Cup winner caught the eye of our JRA expert this week.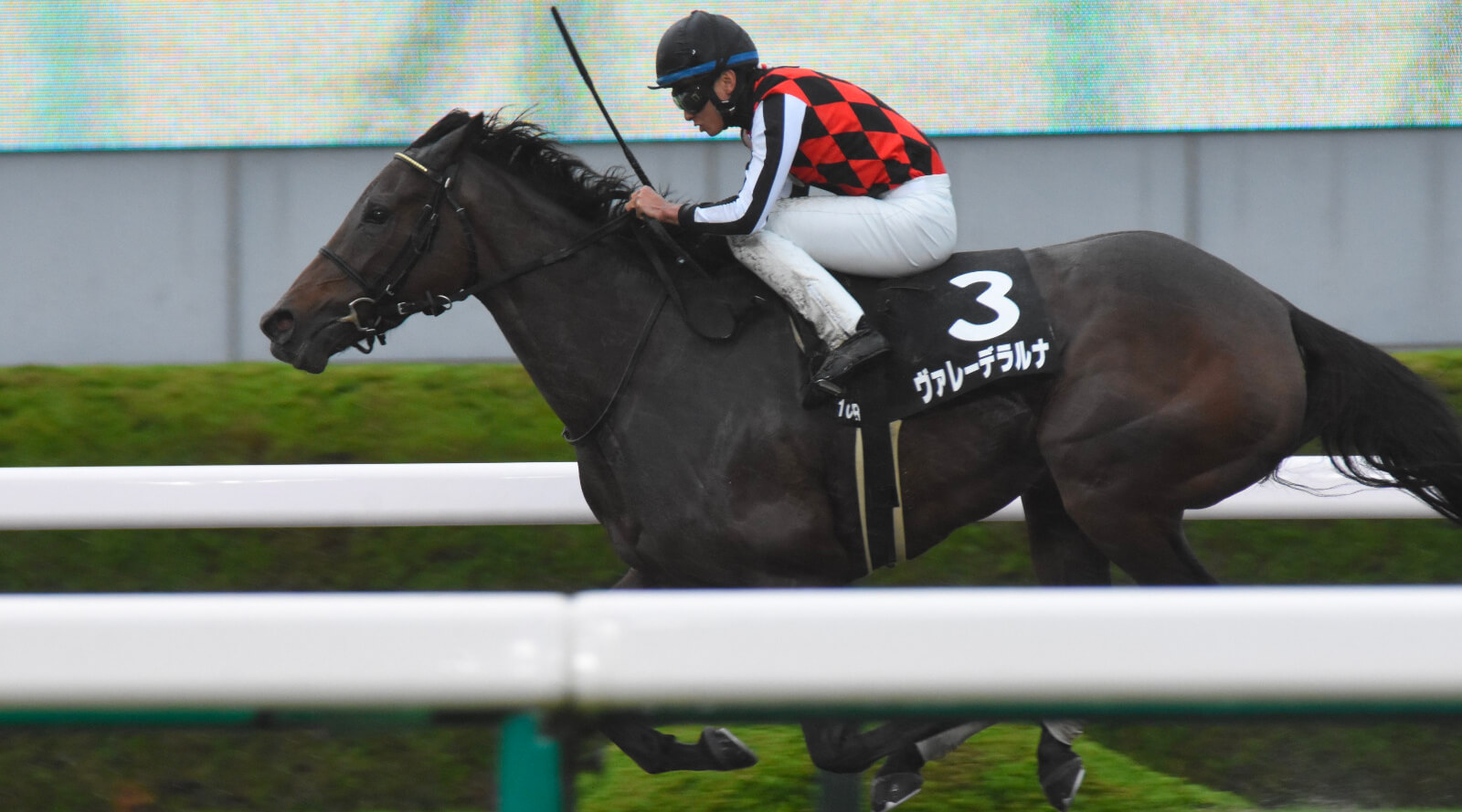 Valle de la Luna scores at Hanshin. (Photo by @keiba_zuki via Twitter)
Valle de la Luna (R10 Hanshin, Class 3, Tourmaline Stakes, 1800m, dirt, October 9)
Hideaki Fujiwara's three-year-old filly Valle de la Luna has found her calling on the dirt and has now won three races in a row on the surface. 
Mirai Iwata had Valle de la Luna nestled the 1.5 favourite in behind the speed and she put her rivals away in the manner of a horse bound for bigger things. 
"She raced very well and she responded very well in the straight," Iwata said. "She is a competitive horse in listed races or group races on dirt. I am looking forward to seeing her in those races." 
Grande Venus (R5 Hanshin, 2yo Newcomer, 2000m, October 10) 
For trainer Yasuo Tomomichi and jockey Yuga Kawada, it wasn't just about winning on debut with Grande Venus, it was about getting ready for the big days ahead. 
There is some serious expectation around Grande Venus; he is a half-brother to 2017 Japan Cup winner Cheval Grand and by the sire that would regularly beat up on Cheval Grand, Kitasan Black.