Homan's JRA horses to follow – July 26
Once banished to the NAR dirt, one of this week's horses to follow has won his way back to the JRA as a much-improved galloper.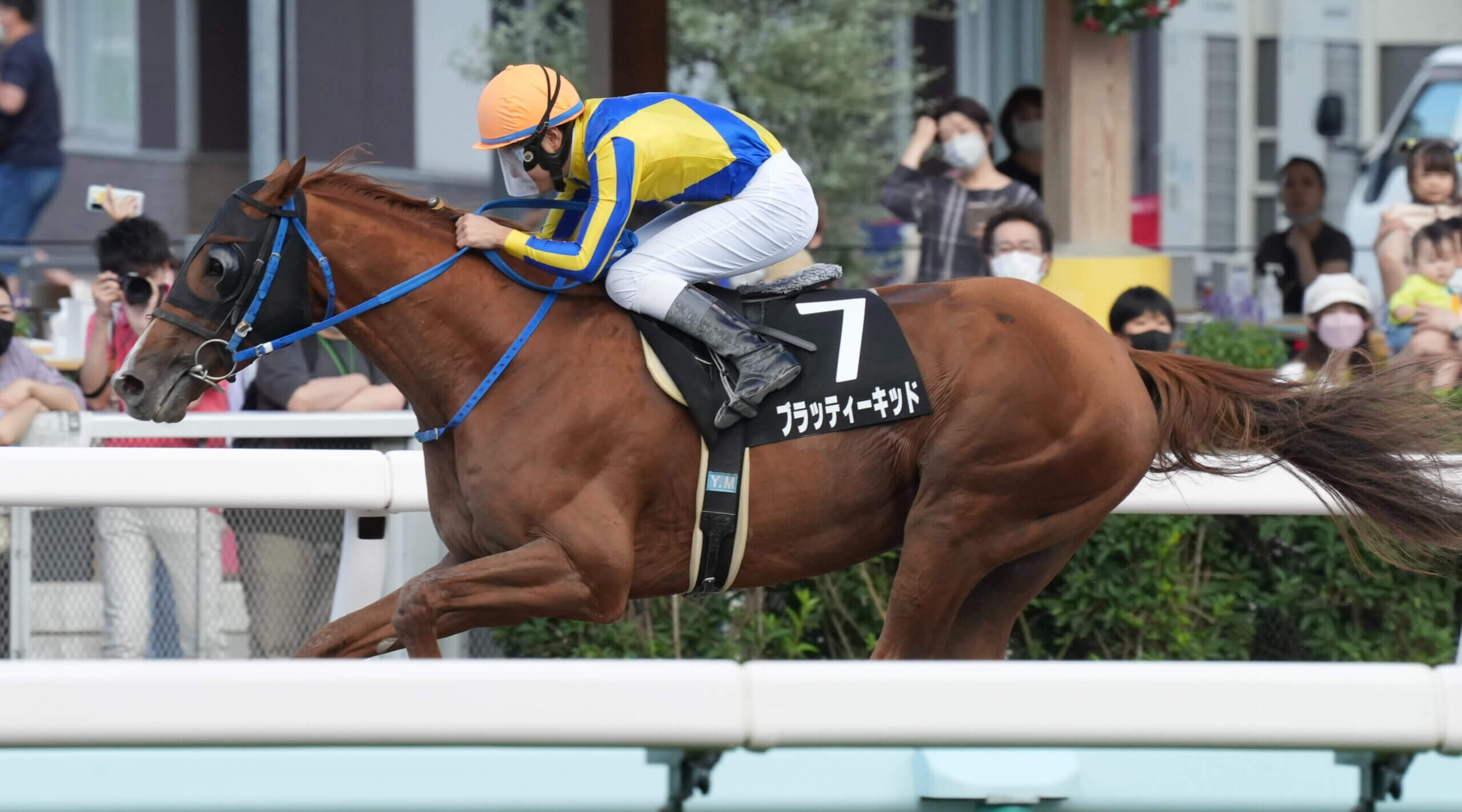 Bratty Kid. (Photo by お馬deこぐま)
Bratty Kid (R11 Class 3, 1700m dirt, Sapporo, July 25)
It is well-known that a horse that has not won by the end of its three-year-old season in the Japan Racing Association is relegated to the NAR dirt circuit, but they can also win their way back to the big show – and keep winning – as is the case with Bratty Kid. 
Bratty Kid was transferred from Hidemasa Nakao in October last year but soon began building a win streak, starting in November, extending through five on the bounce in the NAR. 
That streak now stands at eight after an authoritative win, coming off the speed and dominating late at Sapporo. 
"His body became stronger after he came back from NAR," said Nakao, who said he would target the Group 3 Elm Stakes for the Bratty Kid's next start, although he was concerned with the four-year-old's ability to handle turns. 
"He is strong in this race but his motion was not smooth in bends," he said. "If he can improve this, he can win in high level races."
#札幌11R#ブラッティーキッド#水口優也
優也で3連勝 通算8連勝👍👏🎉 pic.twitter.com/XeiZYFXLxu

— ティコティコレオ (@tiarachanleokun) July 24, 2022
Doe Eyes (R5, Newcomer, 1800m, July 25)
Yasushi Shono-trained filly Doe Eyes shocked punters at $28 on debut but based on what she had shown in the mornings it was just as big a surprise for connections. 
"She was not outstanding during the trackwork," admitted jockey Hayato Yoshida after he had box-seated and slid through a rails run late to snatch a narrow victory.
"It is great that her performance was better in the race," Yoshida added. "I thought it would be difficult to win according to her performance in trackwork. However, she looks different in this race as she can follow the leader easily. And I was surprised by her turn of foot in the straight."