Homan's JRA horses to follow – August 9
Uma Musume owner Susumu Fujita has splashed millions at the sales and he might have found his first genuine superstar in impressive newcomer winner Fate.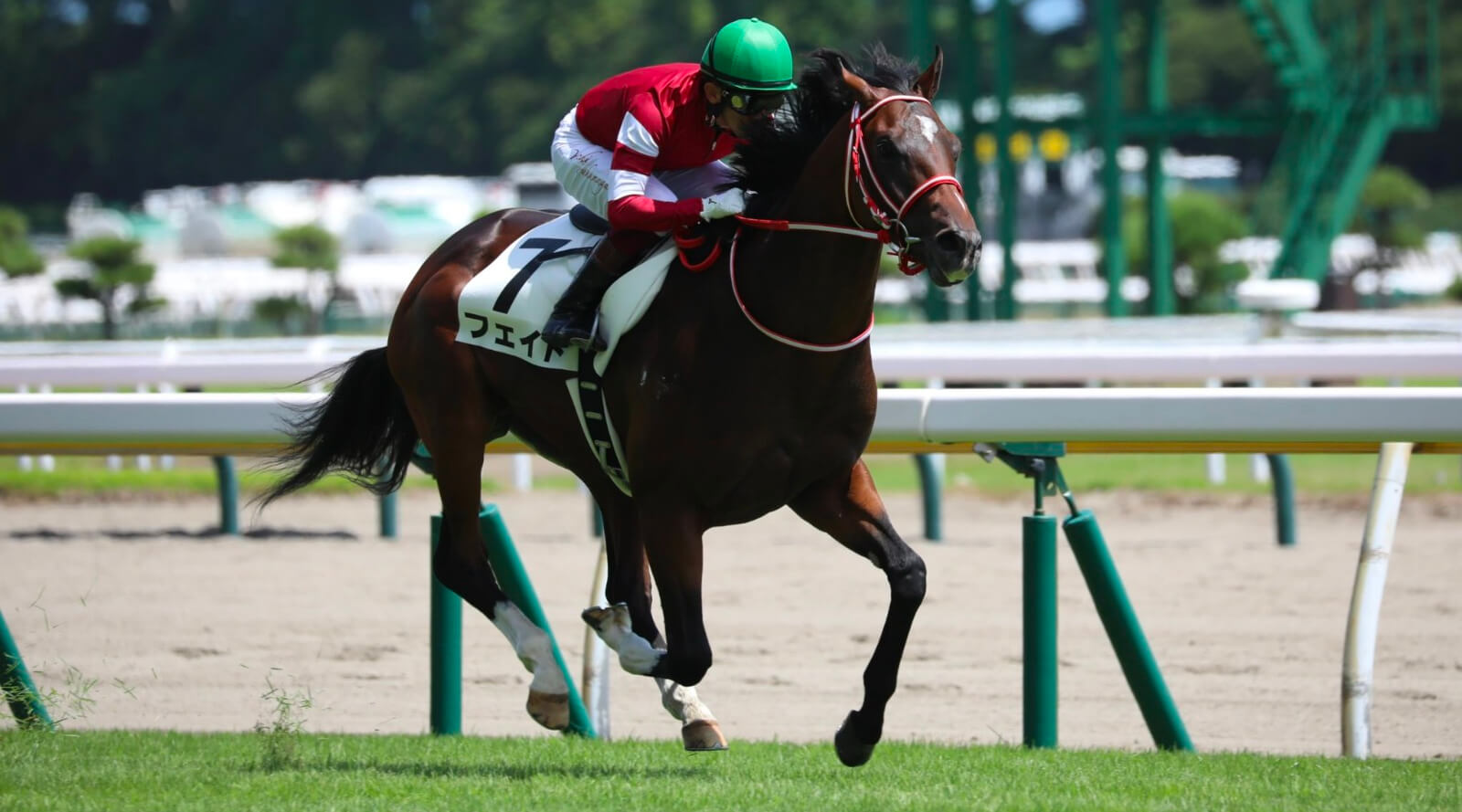 Fate was a dominant winner on debut. (Photo by @kazoomi5150 via Twitter)
Fate (R5 newcomer, 1800m, Niigata, August 6)
Susumu Fujita seems destined to get a great horse soon given the money he has spent on foals and yearlings, and it would be appropriate if a horse named Fate delivers on its early promise. 
The name Fate could be especially fitting given that destiny is a common theme of Fujita's billion dollar anime/mobile phone game franchise Uma Musume Pretty Derby. 
The mainstream popularity of Uma Musume means Fate is likely to be well-supported every time he goes around but he made the 1.5 bet on debut look like great value in a dominant display. 
Jockey Yuichi Fukunaga was already talking classics post-race after Fate travelled in a relaxed manner throughout and showed a tidy turn-of-foot when asked. 
"He did not look ready before loading into the gate," Fununaga said. "However, he can stay in a good position after jumping out. He accelerates well in the straight and it is a good result for him. His temper is mild and he can handle a longer distance in future. He will be suitable for the classic races next year." 
Fate cost 176 million yen (AU$1.9m) at the 2021 Select Sale from the Northern Farm draft, part of a 1.7 billion (AU$18m) spend on 12 yearlings that day. Fujita also spent 908 million yen (A$9.6m) on foals at the same sale and returned this year to splurge 2.4 billion yen (A$26m) on a total of 17 lots across two days in Hokkaido. 
Lagulf (R10, Class 2, 2000m, Niigata, R10, August 7)
Sunday's come-from-behind win in a competitive Class 2 was a sign that the best is yet to come for Lagulf. 
Lagulf has always been on the periphery of the top echelon of his age group, he was placed in the Hopeful Stakes at two and his eighth was better than it looked on paper in the G1 Satsuki Sho (Japanese 2000 Guineas). 
Jockey Keita Tosaki found himself in a tricky spot back in the field upon turning but Lagulf was able to take inside runs that in the past he may have baulked at.