Homan's JRA horses to follow – August 23
A two-year-old colt that registered the biggest winning margin in 37 years is the headline act in this week's 'horses to follow' from our JRA expert.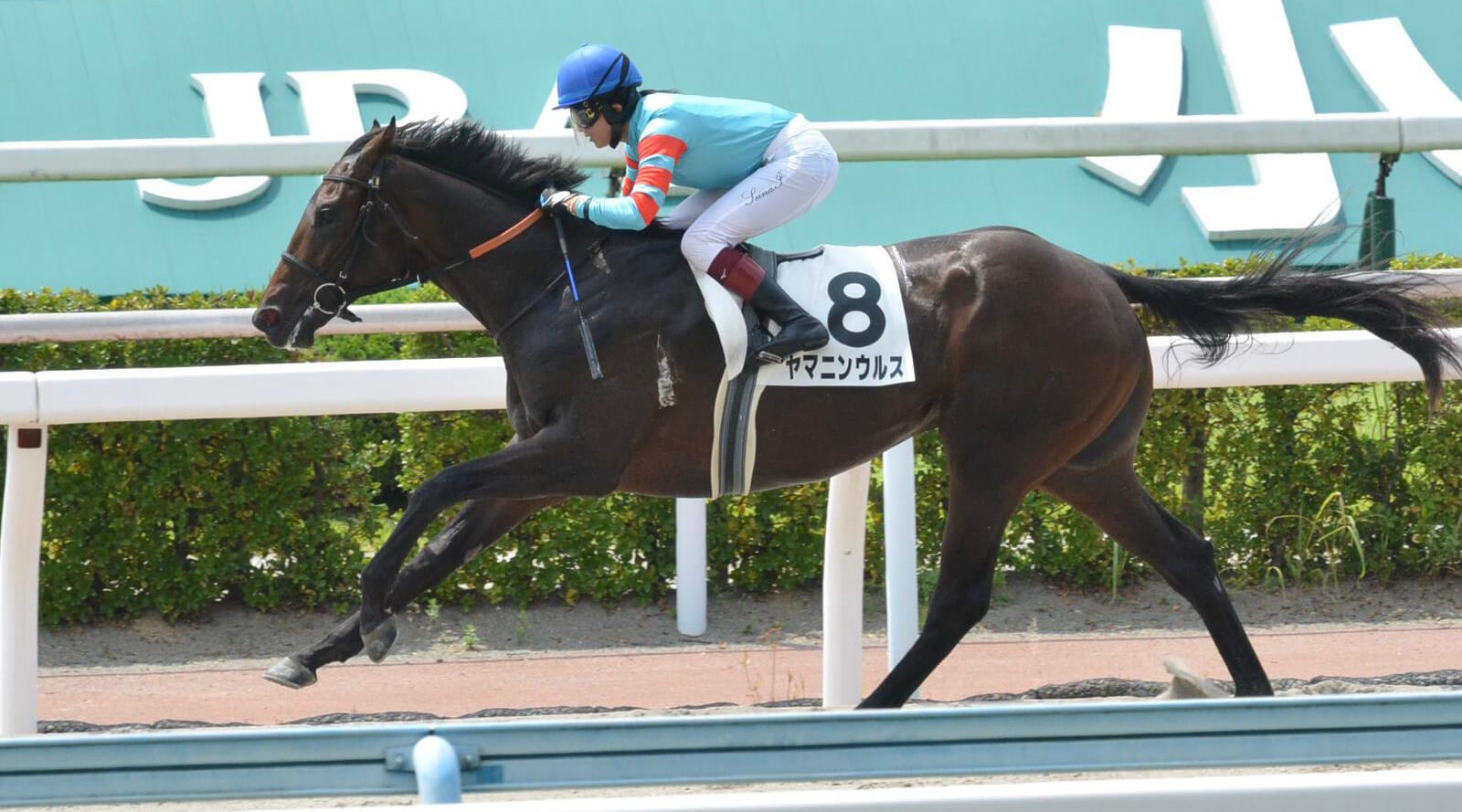 Yamanin Ours was in a race all of his own. (Photo by @matteruze via Twitter)
Yamanin Ours (R6 Kokura, newcomer, 1700m dirt, August 20)
This two-year-old newcomer was hard to miss: Yamanin Ours streaked away on the dirt to log the biggest winning margin – by time – since 1984, beating the second horse by 4.3 seconds (the official margin by length was listed as "distant"). The Just A Way colt also lowered the two-year-old course record by half a second. 
Trainer Takashi Saito felt Yamanin Ours was simply running on raw talent and believes there is natural improvement to come. 
"He did not relax until he passed the post," Saito said post-race.
"He is an honest and serious horse. He gains a lot of experience in this newcomer race. We may bring him back to turf in next race."
Dinasta (R11 Sapporo, Class 2, 2600m, August 20)
A day before Jack d'Or showed he is a serious Group 1 contender with victory in a star-studded G2 Sapporo Kinen, his three-year-old half-brother notched back-to-back wins at 2600m and lined up a possible start over 3000m in the Kikuka Sho (Japanese St Leger).
It took five starts and until April for Dinasta to break his maiden but a step out to some genuine staying trips and daring tactics from jockey Kazuo Yokoyama has helped the son of Duramente find his best.