Ho seeks early gains in Japanese stint
Golden Sixty's jockey has a couple of good chances to break through for a maiden win at Niigata, as well as an intriguing Group Three ride.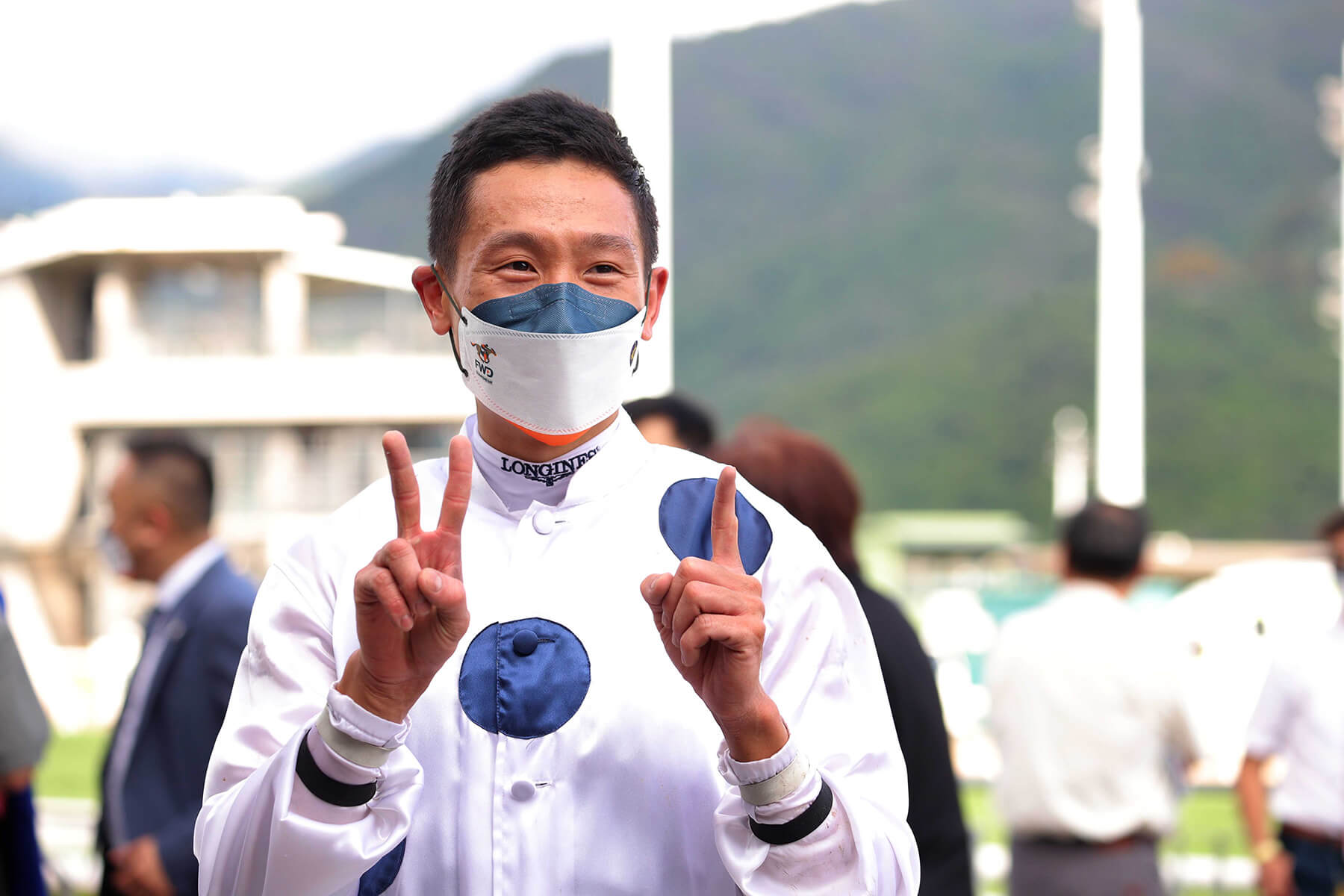 Vincent Ho has formed a near unbeatable partnership with Golden Sixty. (Photo by HKJC)
Vincent Ho's 11 rides on his first weekend in the Japan Racing Association are peppered with some winning hopes but he has a simple objective: have fun.
Ho begins his one-month short-term stint with seven rides at Niigata on Saturday and four at the same track on Sunday, including Carrot Racing's comeback mare Anuradhapura in the Group 3 Ibis Summer Dash.
"The main thing is to go out there and enjoy it," Ho said after arriving in Japan on Wednesday and meeting with JRA officials. 
"Whatever rides I have throughout my stay I will just do what I always do and give them the best possible chance." 
Kiyoshi Hagiwara's Anuradhapura returns from nearly a year away from the racetrack (right foot fracture) in a straight 1000m sprint. 
Hagiwara, who produced Normcore to win the 2020 Hong Kong Cup, is one of a number of Group One-winning trainers Ho will be hoping to build an association with on his first weekend.