"He rode that race like he was in Hong Kong" – Group 2 glory for Joao Moreira in Sao Paulo
Champion Brazilian jockey Joao Moreira returned home from his Hong Kong farewell to win a Group 2 on a big day and his dynamic approach is standing out.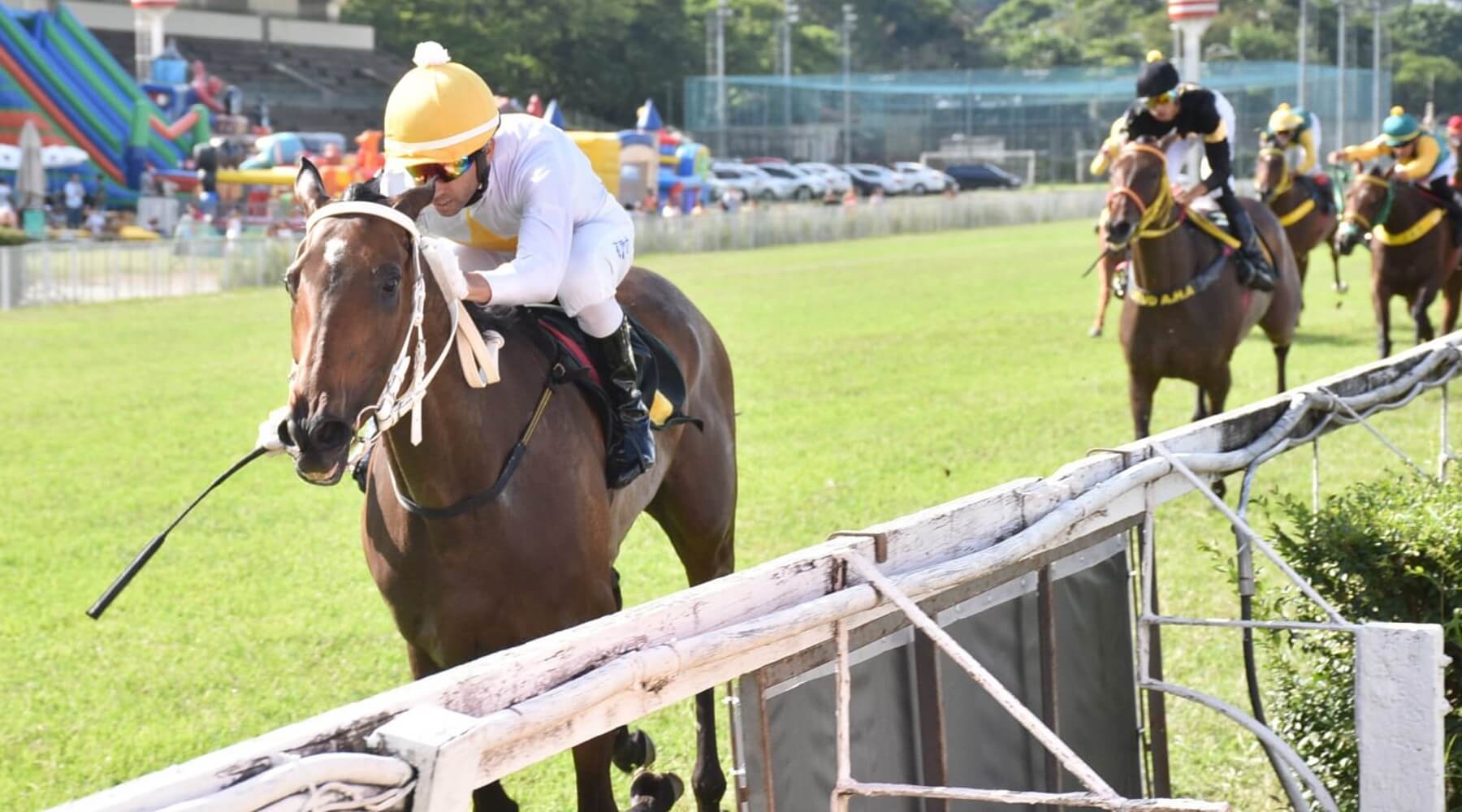 Joao Moreira cruises to victory aboard Kenlova. (Photo: Firo Menezes)
Joao Moreira won his first Group race in more than six months at his old stomping ground of São Paulo on Saturday and a leading Brazilian commentator says his distinctive style is already bringing an Asian influence to race riding in his homeland.
When smart three-year-old filly Kenlova beat the older mares in the G2 GP José Bonifácio Coutinho Nogueira (2400m) on Sao Paulo's at Cidade Jardim it was the first time Moreira had won a stakes race since a Group 3 victory at Sha Tin in May.
Kenlova had finished second in last month's G1 Grande Premio Diana over 2000m at the same track but up in distance, and receiving two kilograms from the older mares, the Emerson Garcia-trained filly was dominant.
Just as Moreira's South American influence changed how jockeys rode in Asia, he is now bringing an Asian style – starting fast, prioritising cover and racing tight – to São Paulo.
"Moreira has returned here an even better rider than before," Ricardo Ravagnani said of the 39-year-old, who also had three seconds out of a full book of ten rides on Sao Paulo's version of 'Champions Day'.
"He rode that Group 2 winner in a Hong Kong style, he dominated the race from the start," the handicapper and commentator said of a race where Moreria crossed to be one off the rail on the 1.7 favourite, rode patiently until then turn and then cleared out to a five and three-quarter lengths win.
"He has returned and is riding like he did in Hong Kong. It is very interesting, he wants to get cover all the time, it is an Australian style. At the start he gains a good position and gets cover, but he wasn't like this before, because nobody is like that here."
Also of note is Moreira's urgency to maintain race position, even if it is against a horse's natural racing pattern.
"In another race today he was riding a horse that normally sits last and is quite lazy," Ravagnani said. "Normally a jockey here would just allow the horse to do what he wants and hope it runs home. But Joao was pushing, pushing, pushing to keep it in touch. He lost by a head, but he made the difference during the race.
"He is doing things differently to before, moving the whip from one hand to the other. He is doing great. This was only the second meeting he has ridden here at São Paulo, after riding at Parana and the one meeting in Hong Kong, after a long break, so he should get better too.
"I noticed that people are betting Moreira's horse, even if he isn't considered a chance."