'He always gave me all of his heart': Victoire Pisa, Mirco's miracle horse
Jockey Mirco Demuro remembers the bold mid-race moves on Victoire Pisa that won him the Arima Kinen and Dubai World Cup.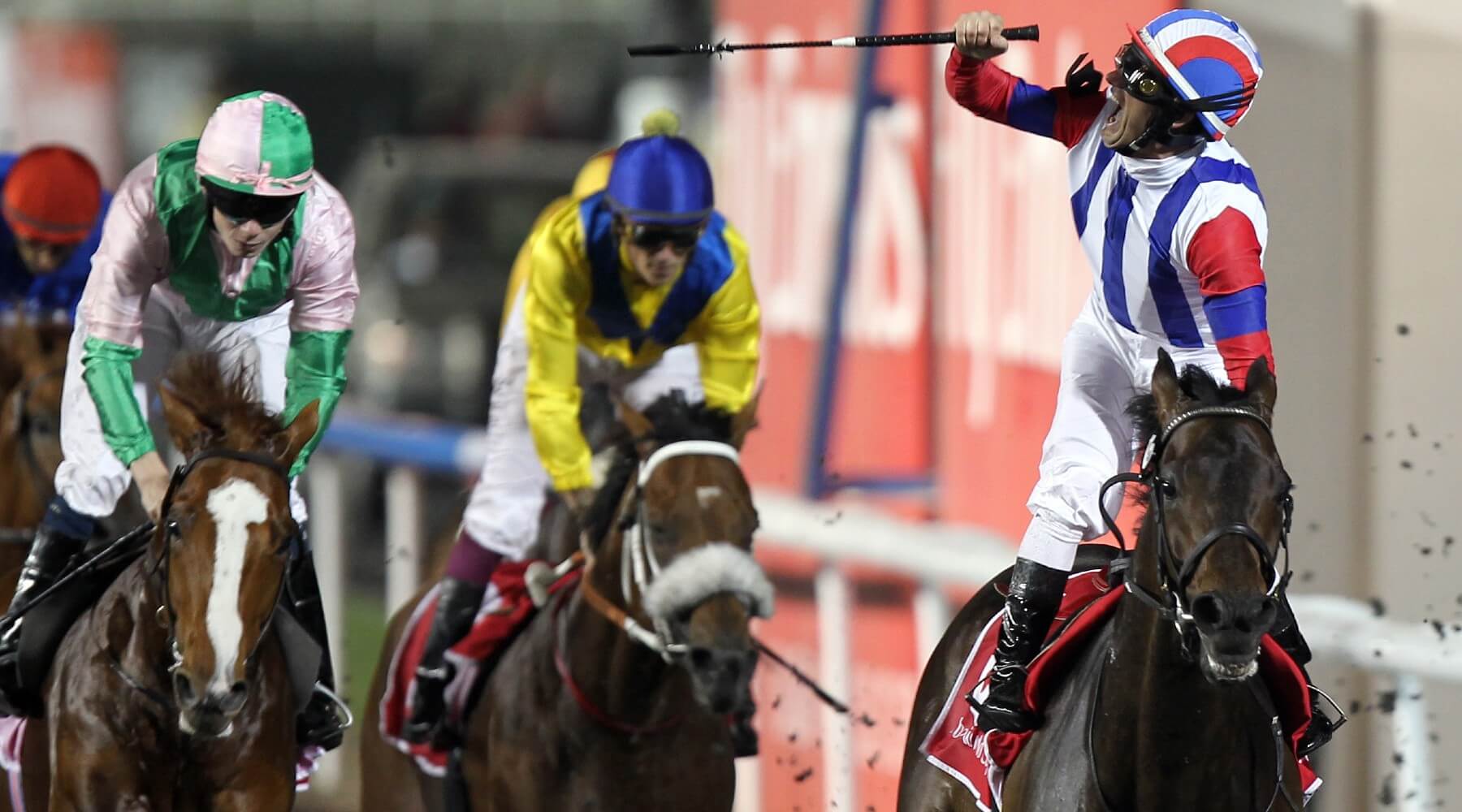 Victoire Pisa and Mirco Demuro score an emotional Dubai World Cup win for Japan. (Photo by Karim Sahib/Getty Images)
Mid-race moves in Group 1 events are the recourse of a particular breed of jockey. When millions of dollars are on the line, things aren't going to plan and the world is watching, many riders might make the choice, subconscious or otherwise, to wither on the proverbial vine, preferring to fade with their horse's chances than risk making headlines for the wrong reasons.  
All jockeys are brave, but those who refuse to go quietly when they see it all slipping away are bolder beasts entirely. Mirco Demuro is one such animal, and a decidedly more fearsome one than the cute red and black ladybug motif assigned to the Italian by his large Japanese fanbase. 
Demuro's association with Japan's Victoire Pisa remains a study in big race pragmatism. Not once but twice, it was Demuro's fearlessness in the saddle that proved the most influential hand in bestowing Group 1 glory upon the Katsuhiko Sumii-trained galloper.