Good days and learning days: Vincent Ho's first weekend as a JRA jockey
Hong Kong's local hero nabs his first win among an otherwise tough weekend at Niigata.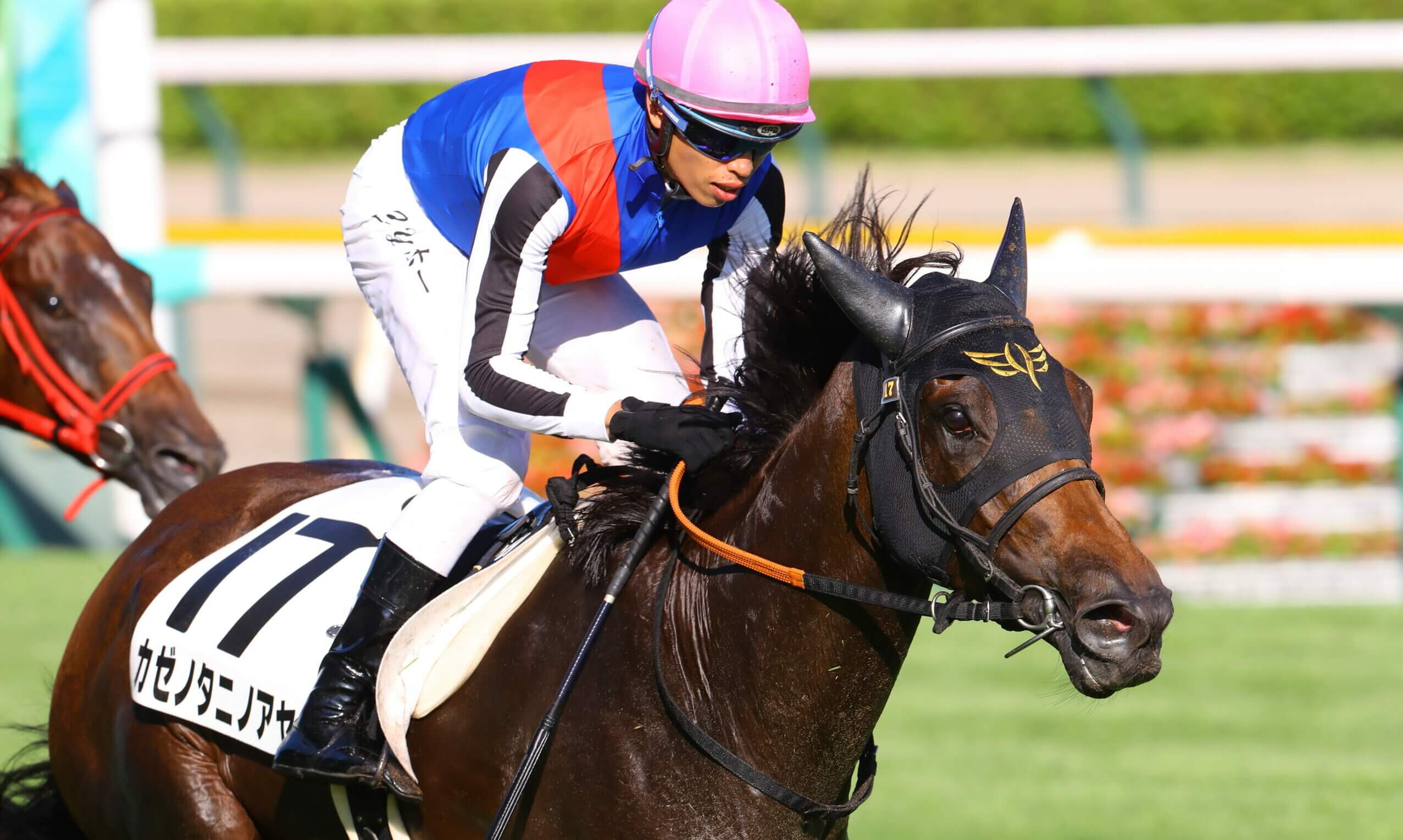 Vincent Ho aboard Kazenotanino Ayaka. (Photo: Shuhei Okada)
Vincent Ho came away from the first weekend of his Japan summer sojourn with a maiden winner but also a wealth of experience that he will use for the month ahead. 
Takayuki Yasuda-trained sprinter Kazenotanino Ayaka gave the Hong Kong jockey his maiden win on his first day at Niigata but Ho was also focused on what he learnt overall as he reflected on his 11 rides for the weekend. 
"Well, the first thing I would say is that it is very tough and competitive," Ho said after the races on Sunday. 
"I am really happy to get that first win, it was a real thrill, and happy that I could get it for Mr Yasuda, who is sponsoring me on the trip."
🇯🇵 3YO & Up Allowance
🏢 ʀ͟ᴀ͟ᴄ͟ᴇ͟ ᴄ͟ᴏ͟ᴜ͟ʀ͟s͟ᴇ͟: Niigata (1,000m)
🏇 ᴡ͟ɪ͟ɴ͟ɴ͟ᴇ͟ʀ͟: 🇯🇵Kazenotanino Ayaka
🐴 s͟ɪ͟ʀ͟ᴇ͟: 🇯🇵Lord Kanaloa
🐴 ᴅ͟ᴀ͟ᴍ͟: 🇬🇧Paperchain
🐴 ᴅ͟ᴀ͟ᴍ͟s͟ s͟ɪ͟ʀ͟ᴇ͟: 🇮🇪Dubawi
👤 ᴊ͟ᴏ͟ᴄ͟ᴋ͟ᴇ͟ʏ͟: 🇭🇰Vincent C Y Ho pic.twitter.com/jtZrCZmlmw

— 𝐉 🅤 𝐍 🇯🇵 ᴶ͟ᴬ͟ᴾ͟ᴬ͟ᴺ͟🐴 (@JUN_HorseRaces) July 30, 2022
The 32-year-old was unplaced in his 10 other rides across the weekend but believes his performances can only improve now that he has a handle on things, on track and off.
"Everything is different, so it takes some getting used to; weighing out and the other raceday procedures," he said. 
"And it was tough to get results today but I take it all as a chance to learn. It's great to be doing something different." 
Ho was competing against some of Japan's leading riders at Niigata including Yuga Kawada, Mirai Iwata, Yuichi Fukunaga and Ryusei Sakai, and he will ride at the course again this weekend. 
After that he will spend two weekends based at Kokura, before ending his stay at Sapporo for the World All-Star Jockeys series.