Fownes has a rare Japan ambition for Senor Toba
The Tenno Sho Spring could be on the agenda for Casper Fownes' grey stayer if he shows up well against his Japanese rivals in the Hong Kong Vase.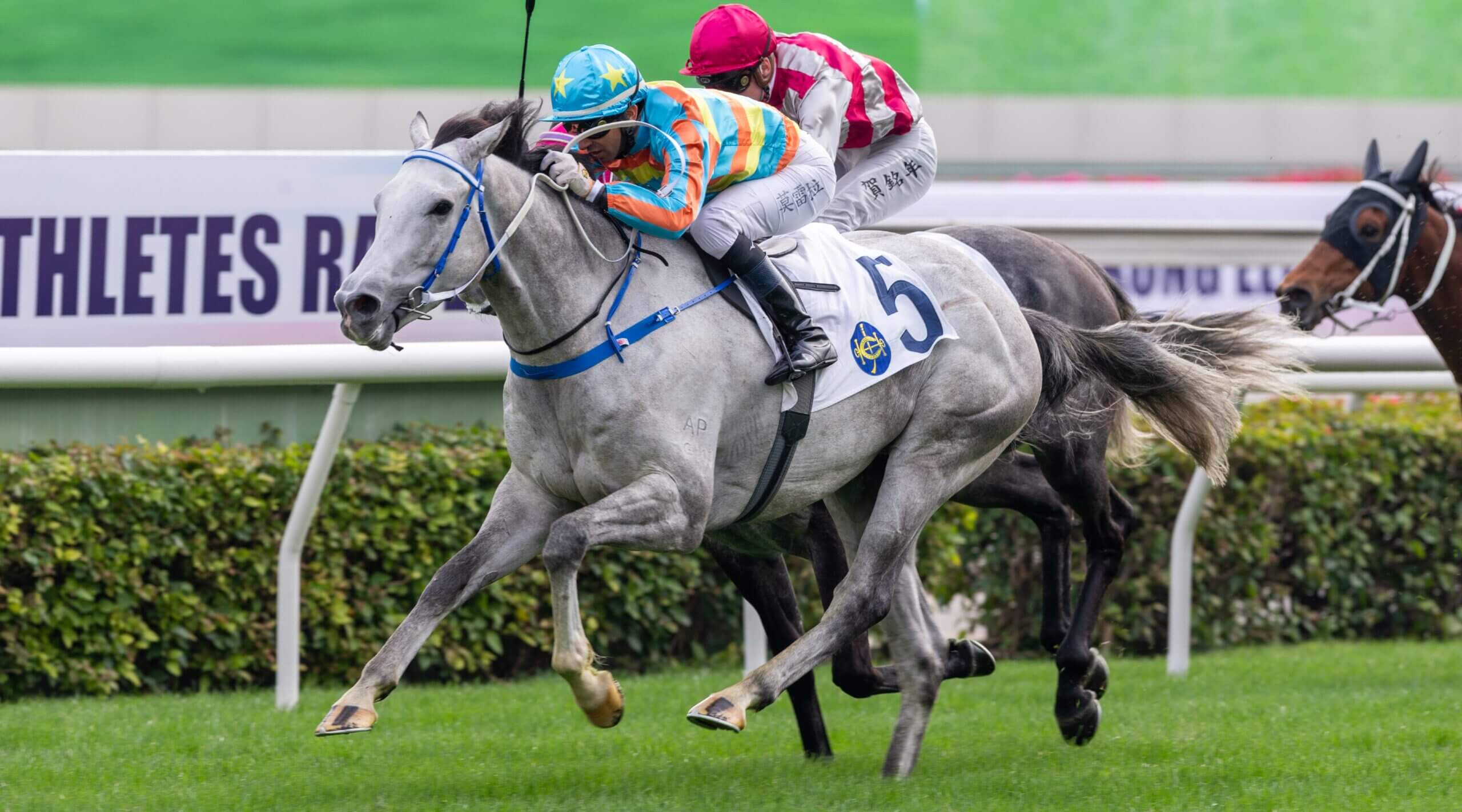 Senor Toba could be set for the G1 Tenno Sho Spring. (Photo by Lo Chun Kit/Getty Images)
Caspar Fownes could be adding extra stamps to his well-travelled passport in the coming months but it will all depend on how well the trainer's Senor Toba competes in the G1 Hong Kong Vase on December 11. 
The G1 Dubai Sheema Classic over 2410 metres would be an obvious option should the grey shake up the likes of Glory Vase and Win Marilyn at Sha Tin, but Fownes is just as keen to put himself in the rare position of sending a Hong Kong-trained galloper to take on Japan's best stayers in the G1 Tenno Sho Spring over 3200 metres at Kyoto in the spring; perhaps also the 2200-metre G1 Takarazuka Kinen.
"We'd look at the Dubai race, there's a lot of money on offer there, but then we'd look at Japan," he told Asian Racing Report. "This horse will be even better getting up to two miles, there are options, we'll look at whatever is a solid race and there are a couple of good staying events in Japan to look at. The Vase will tell us if we can be competitive and fight with them.
"He's going to eat up the ground over a mile and a half. This is the race we've set him for and taking on those really good overseas raiders at this distance is a great gauge to see where we are. I'm very hopeful we can fight with them and if we can do that, well, then we've got a horse that we can travel with."