Four seconds for Joao Moreira on his São Paulo return as he remains on track for Hong Kong
Joao Moreira draws a blank on his comeback at Cidade Jardim but rides six races as he returns from a debilitating hip injury, with ten rides to come at Jockey Club do Paraná on Sunday.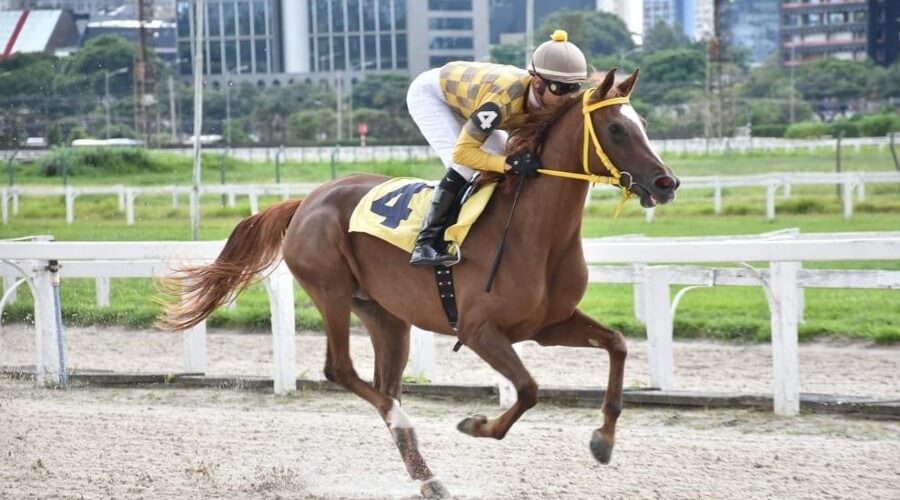 Joao Moreira finished second on Arabian horse Normandy Rach at Sao Paulo on Saturday. (Photo: Firo Menezes)
There was no victorious homecoming for Joao Moreira at São Paulo on Saturday but the Magic Man's comeback put him on target for a return to Hong Kong to ride in the Hong Kong International Races at Sha Tin on December 11.
Moreira left the city – his home for nine years – in September after riding in only 15 races this term, and, having undergone platelet rich plasma treatment (PRP) on a long-term and painful hip injury, he returned home to Brazil to recover his body and mind.
Late last month Moreira sensationally revealed that he intended to ride on 'International' day at Sha Tin in what will be his goodbye to Hong Kong racing as he embarks on a six-month 'world tour' to close out his storied international career.
On November 23, the Hong Kong Jockey Club granted the rider's application to withdraw his licence for the current Hong Kong season, and on December 2, the Club listed the four-time Hong Kong champion among 13 jockeys granted a licence to ride at the international races.
But the Club has stipulated that his participation at Sha Tin next weekend is contingent upon passing a medical in Hong Kong this coming Tuesday and Moreira's return to his roots, to ride in six races at Cidade Jardim in São Paulo, was the first step in regaining race sharpness and proving his fitness before moving on to his hometown track, the Jockey Club do Paraná, in Curitiba, for 10 rides on Sunday.