Efforia seeks Takarazuka Kinen redemption as Titleholder wins the popularity poll
The fan vote has gone Titleholder's way but will blinkers ignite Efforia's campaign in Sunday's Takarazuka Kinen?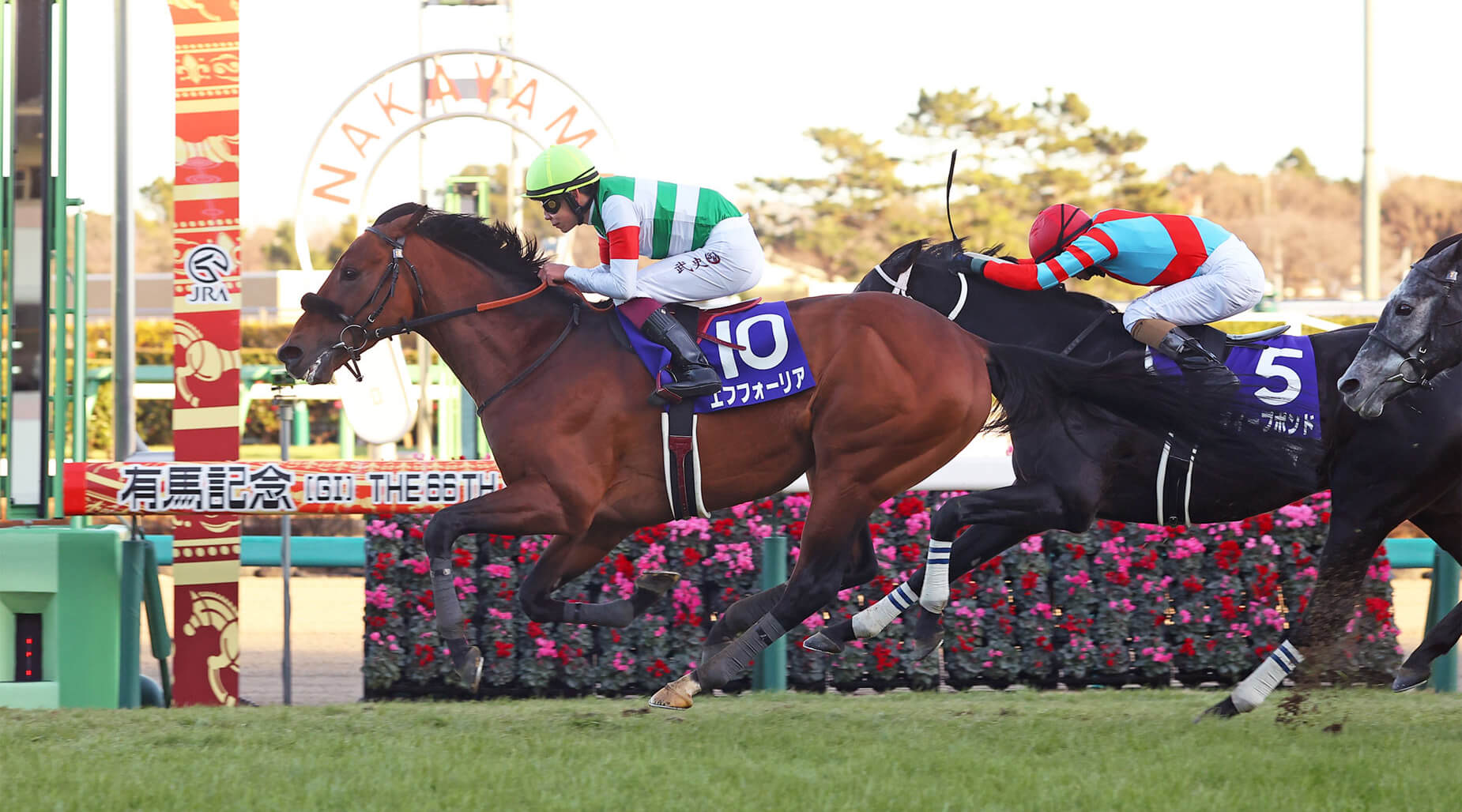 Efforia wins the season-ending Arima Kinen at Nakayama Racecourse in 2021. (Photo by JRA)
When Efforia won the Arima Kinen last December – after a record high fan vote of 260,742 demanded his participation – few could have foreseen the scenario in which the star colt would lose some of the burnish from his dazzling sheen within just six months and one further race.
Yet that is the situation as last season's Horse of the Year – he also won the Satsuki Sho and Tenno Sho Autumn in 2021 – heads into the JRA's other fan-voted grand prix race, Sunday's Takarazuka Kinen, when he will wear blinkers for the first time.
The two great all-star races, the Takarazuka Kinen over 2000 metres and the Arima Kinen, over 2500 metres, are as big as it gets in Japanese racing and the strong fields are determined by public vote and then by prize money accrued. 
This weekend's contest features the Dubai winners Panthalassa and Stay Gold, as well as Saudi victor Authority, the French scorer Deep Bond and the 2020 Fillies' Triple Crown heroine Daring Tact.
Fans appear to be split as to Efforia's merits for this race following a deflating ninth first-up in the Osaka Hai in early April, a day when little went right and he finished more than four lengths behind the unheralded victor, Potager, who reopposes.
But while a cloud has hung over Efforia, his four-year-old peer, Titleholder, has been ascendent through the Japanese spring, extending his already eager fan base with two uplifting victories.