'Edgy' is just how Shahryar rolls
Japan's big-name Royal Ascot raider will need to keep his cool if he is to achieve a historic 'first' at the Royal Meeting.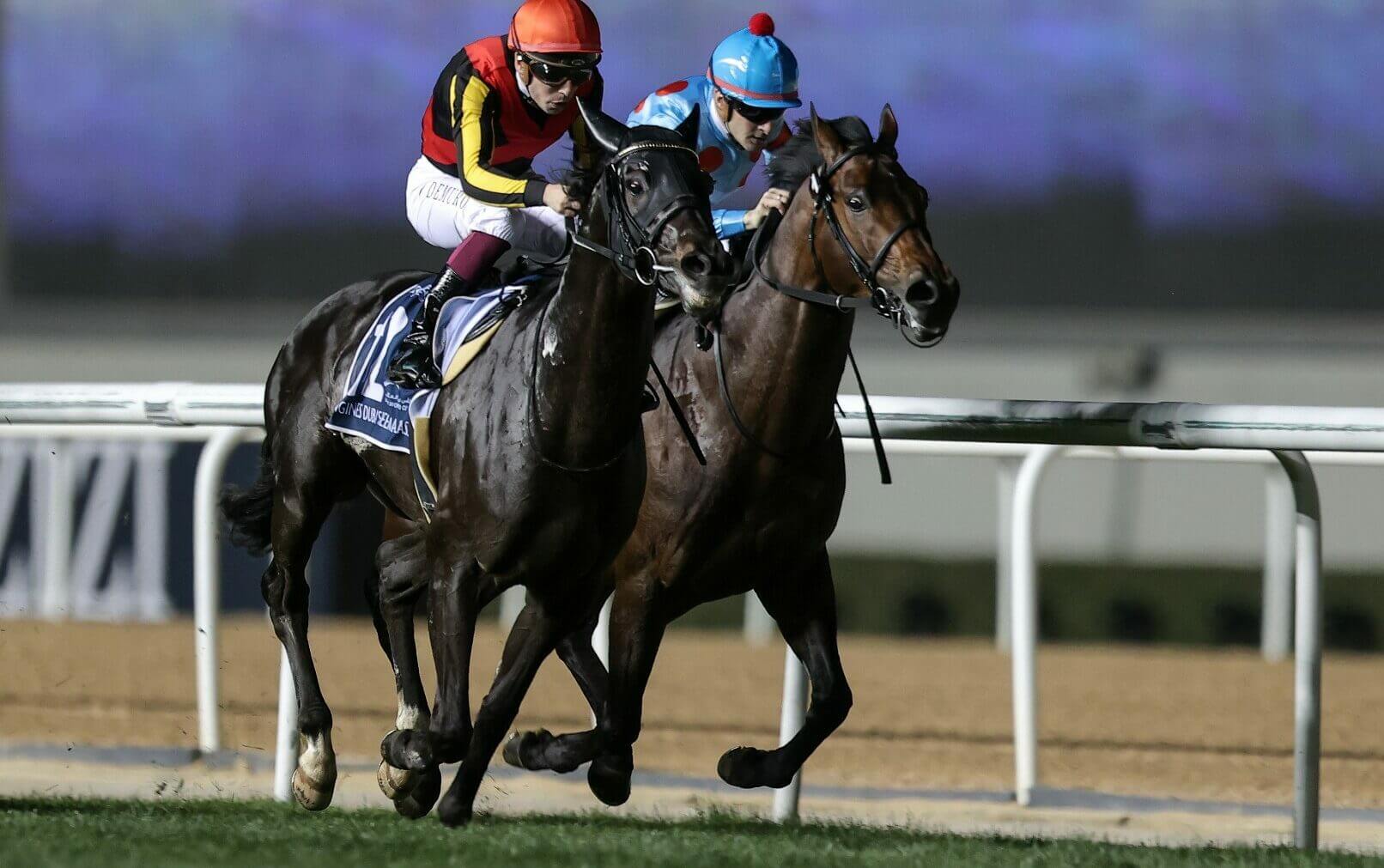 Cristian Demuro and Shahryar win the Sheema Classic. (Photo by Mahmoud Khaled/Getty Images)
Shahryar's connections are confident their star will have the strength of mind to match his athletic prowess when he arrives at the Royal Ascot cauldron on Wednesday for the Prince of Wales's Stakes.
Last year's Tokyo Yushun hero – owned by the Northern Farm affiliated Sunday Racing club – enhanced his international reputation and secured this Ascot trip with victory in the Dubai Sheema Classic at Meydan in March, despite having expended a good deal of nervous energy pre-race.
"Dubai was just the trial. Every horse that goes abroad, it is new for them and they can get tense," Northern Farm manager Yasuhiro Matsumoto told Asian Racing Report
Plenty of big-name raiders from overseas have raced tamely after they became stewed up or lost the plot at Ascot. Hong Kong's Able Friend was one, America's Animal Kingdom another, and Japan's all-or-nothing front-runner A Shin Hikari was fizzing before the 2016 Prince of Wales's Stakes, went too hard and faded to last.  
Shahryar was on his toes, jig-jogging and sweating, in the several minutes before he was loaded into the gate for the Dubai Sheema Classic. But he still had enough energy in reserve to hold off Godolphin's Yibir by a neck in a tightly-packed finish.
"If he hadn't lost that amount of energy before the race he might have won by more, I think," Matsumoto said.
But, unlike Meydan, where the mile and a half starting point is right in the front of the huge grandstand, Ascot's 2000-metre start is over the back of the track, away from the noise and buzz of the crowd.
"I think he might get edgy at Ascot but he will have learned from the Dubai experience," Matsumoto continued. "And, being edgy has pros and cons, a horse can use up too much energy before the race but on the other side, it can be a sign that the horse has that power and is ready to go. I think he will be fine."