Asian Racing Review: arduous JRA jockey licencing requirements explained
Michael Cox and Andrew Le Jeune bring you the latest in Asian racing as they explain the obstacles that foreign jockeys face to be licenced in Japan fulltime and discuss Tokyo Yushun-winning jockey Damian Lane's future there.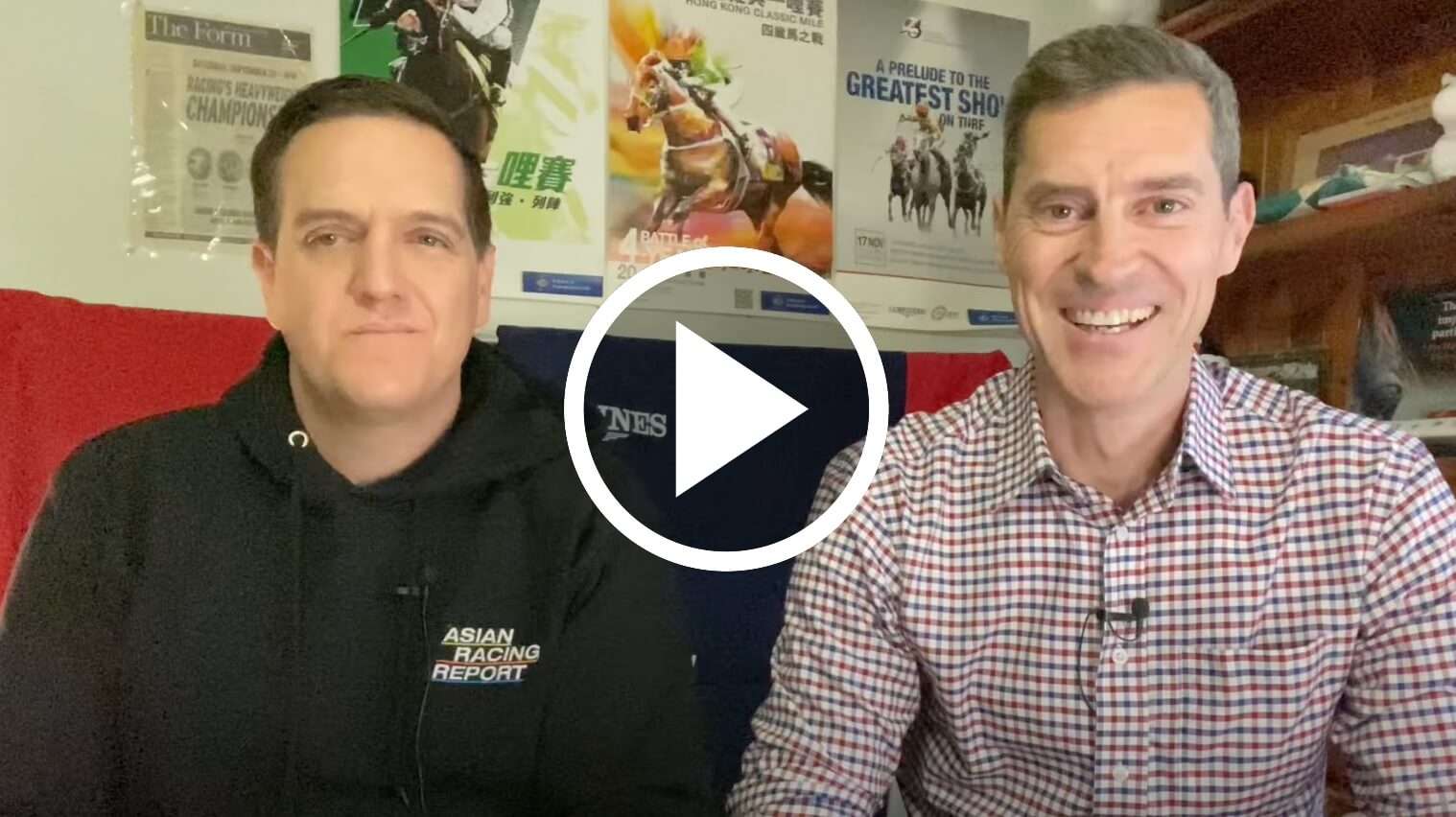 Asian Racing Report's Michael Cox and Andrew Le Jeune.
Japanese Derby-winning jockey Damian Lane would at this stage appear 'unlikely' to seek to make his Japan move permanent via the acquisition of a full-time licence. But if he did, the Australian would be faced with a task altogether more complex than that so artfully executed at Tokyo on Sunday aboard Noriyuki Hori's consistent colt Tastiera.
Speaking on this week's episode of Asian Racing Review, Asian Racing Report Editor Michael Cox said that if Lane, or any foreign rider, wanted to pursue a full-time JRA licence, he would be faced with a searching interview and examination process, one passed by Frenchman Christophe Lemaire and Italian Mirco Demuro, but famously failed by short-lived Hong Kong 'defector' Joao Moreira.
"Jockeys need to do a sit-down written exam in English…with difficult questions based on history and statistics, sires of winners," said Cox.
"It's a show of reverence and respect: 'how much do you want to be a full-time jockey (in Japan)'?"
Applicants are also required to participate in a mock stewards inquiry where they "talk to the stewards in Japanese" and demonstrate the ability to navigate a race-day without an interpreter.
The JRA requirements not only test a rider's historical knowledge and language skills, but also retain a physical component, explained Cox.
"One of the little known facts about the test that the foreign jockeys have to take…is that (they) have to waste to 52 kilograms to do the exam. Jockeys that will never ride at 52 kilograms… it's a huge sacrifice."
Watch the discussion around the JRA's licencing requirements and jockey exams: 
Also on this week's episode of Asian Racing Review: 
Breaking down Damian Lane's historic Tokyo Yushun win (0:00); Will Damian Lane make his Japan move permanent, and what would it take? (4:40); Romantic Warrior defeated at $1.20 in Hong Kong's final Group 1 of the season (10:15); Zac Purton's pursuit of history (14:34); No Everest for Lucky Sweynesse (16:34).
Watch this week's episode: 
'No plan B': Christophe Lemaire's incredible journey