Almond Eye's omission fires passionate JRA Hall of Fame debate
The consternation surrounding Almond Eye's JRA Hall of Fame snub neatly illustrates just how engaged Japanese racing fans truly are.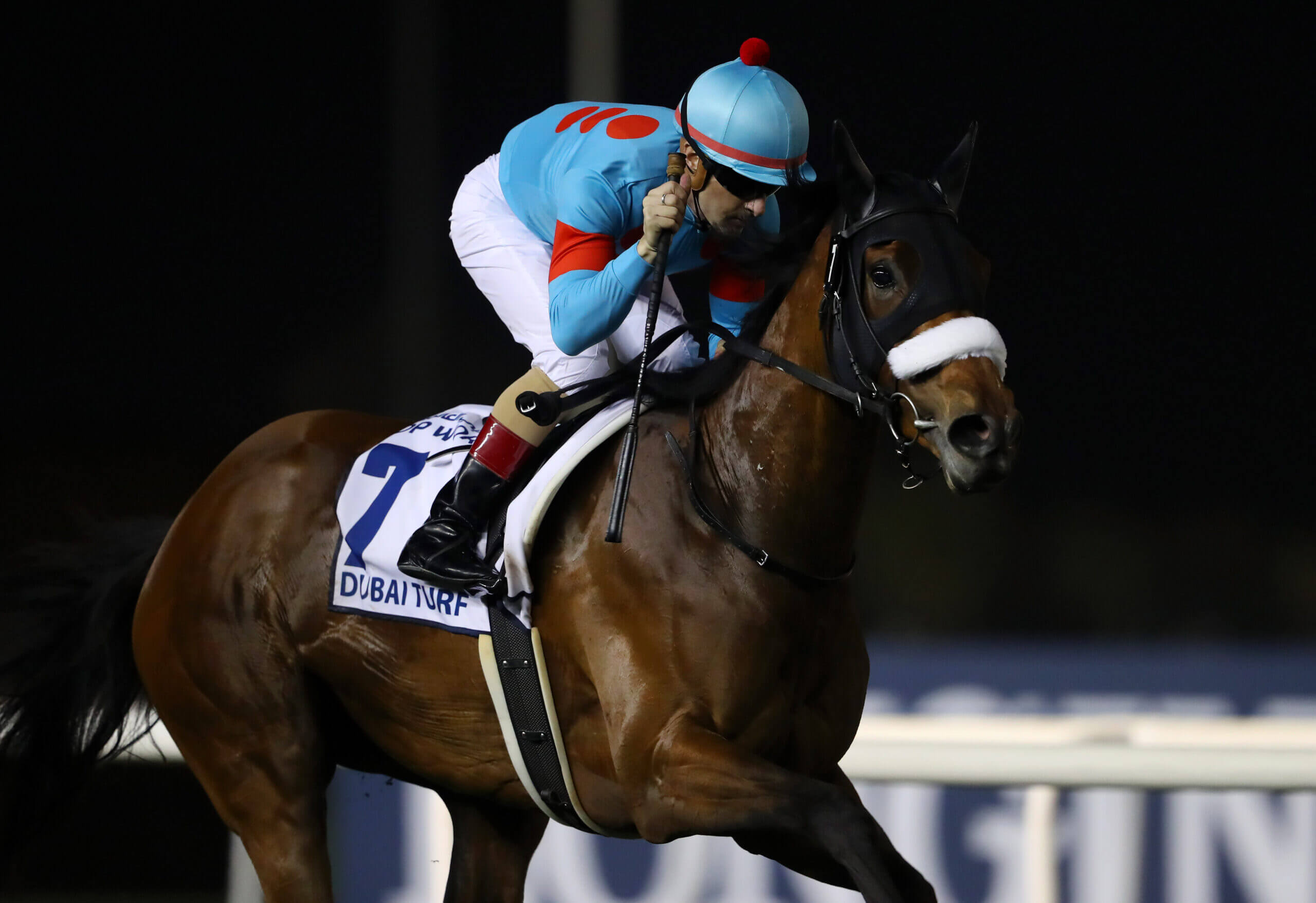 Almond Eye and Christophe Lemaire win the 2019 Dubai Turf. (Photo by Francois Nel/Getty Images)
If the measure of a Hall of Fame's strength is the candidates it leaves out then Almond Eye's rejection in her first year of eligibility could be seen as a big statement from the voting panel for the Japan Racing Association's Hall of Fame.
That is one way of looking at it, but the snub has obviously caused consternation among Japanese racing fans, bringing calls for changes to the Hall of Fame voting system, which is made up of experienced members of the racing media.
The overall take ­as an outsider? Well, first, the obvious: that if any modern horse has deserved 'first ballot' status, it is Almond Eye. But also, on the fact that there is even a public debate: what a quality problem to have. Here you have a Hall of Fame that is a properly resourced and well-presented institution that media members, participants and – most importantly – fans, all care about.
Almond Eye is the all-time record holder for Group One wins for a Japanese-trained horse with nine and was eligible because she had been retired for more than two years when the vote occurred in April.
That she was knocked back speaks to some quirks in the voting system and perhaps the conservatism of the media gatekeepers, who need more than 10 years of experience as  accredited journalists to gain voting rights. A horse requires to be selected by more than 75 percent to enter the Hall of Fame. Almond Eye fell short by just eight votes of reaching that threshold while star racehorse and champion stallion King Kamehameha, who retired from the track in 2004, also missed out this year.