A more settled Vincent Ho eyes turf success after G3 breakthrough
A first JRA Group race win was just the tonic for Hong Kong's Vincent Ho, who has picked up an intriguing ride this weekend at Kokura.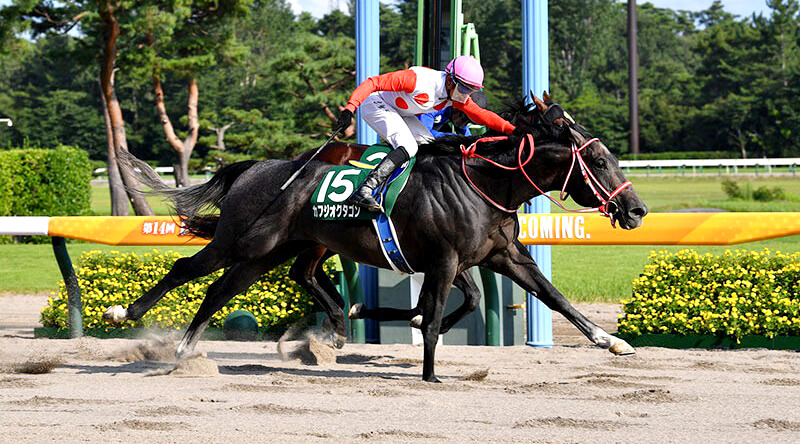 Vincent Ho scores on Kafuji Octagon at Niigata. (Photo by JRA)
Vincent Ho was in a relaxed mood a day after breaking through for his first JRA group race winner and wants to build on that foundation with more success when he shifts his focus to Kokura this weekend. 
It has been a whirlwind first few weeks in Japan for Ho and the grinding win of promising dirt tracker Kafuji Octagon at Niigata was a welcome boost. 
"It has been a great learning experience, not just the race riding but everything else, but I am really enjoying it and that win was obviously a big moment for me," he told the Report from Kyoto, where he will be based for the next two weeks. 
Ho's breakthrough stakes victory came for Yoshito Yahagi – the trainer that he teamed with to win the QEII Cup on Loves Only You – and the Hong Kong-based rider said it was important to keep in the minds of trainers who travel.